I love a bright lipstick, but sometimes I want something a little more neutral. I went to the store on a mission to find some a more neutral color that still added a little something extra. After trying out some matte and gloss lipsticks in the store, I came across this Too Faced Melted Metal lipstick, which was a little different. After looking through all the colors I decided to purchase the Melted Metal lipstick in the color "peony."
Texture / Consistency
It is labeled as "liquified metallic lipstick," which is a great description. It goes on like a lipgloss and has a great shine to it. The applicator has a felt tip and is easy to apply. It keeps it's lipgloss consistency throughout the day, but you have to apply it about every 3 to 4 hours if you want to keep it's full effect.
Color – Peony
I love the Peony color because it is just the right amount of color without stealing the show. Peony leans more to the pink side, with a tiny touch of salmon, and I love the shine in the finish.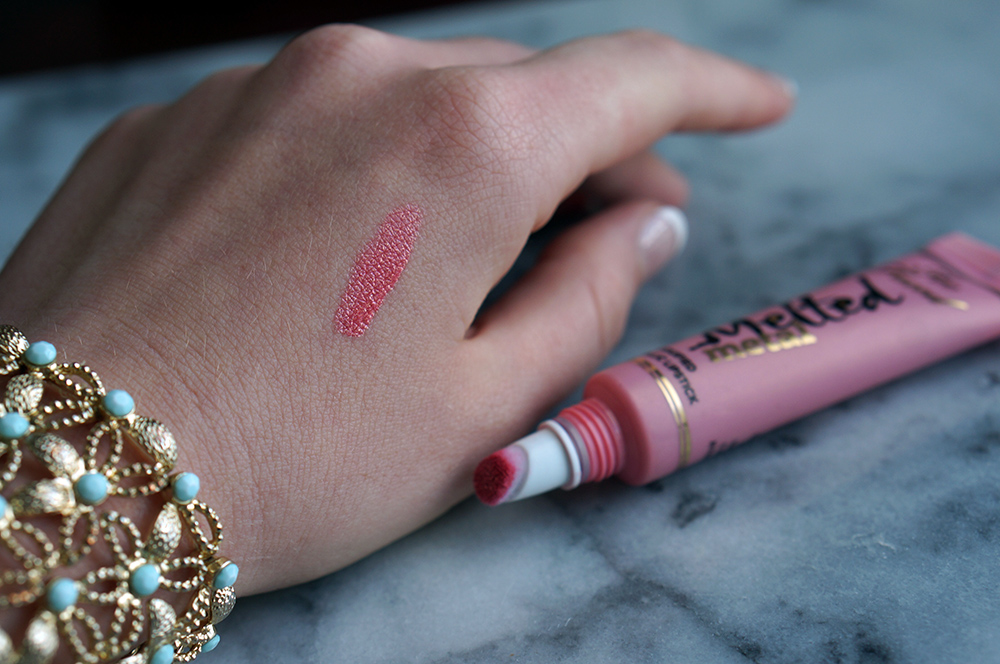 Below is a picture of Melted Metal Peony just on my bottom lip, so that you can see it compared to my natural lip. I think this picture shows why I like this lipstick so much, because you can clearly see how it gives you a polished natural look.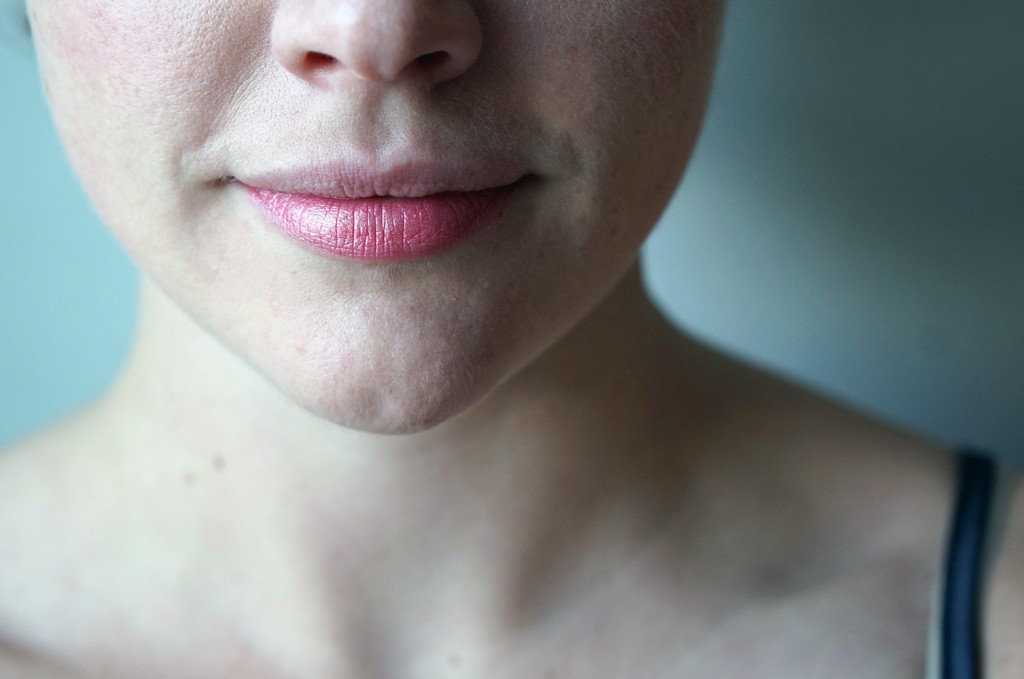 Here is one of my outfit posts that features the Peony Too Faced Melted Metal lipstick. I love pairing this lipstick with a more neutral makeup palette. Click the photo to see full outfit details!