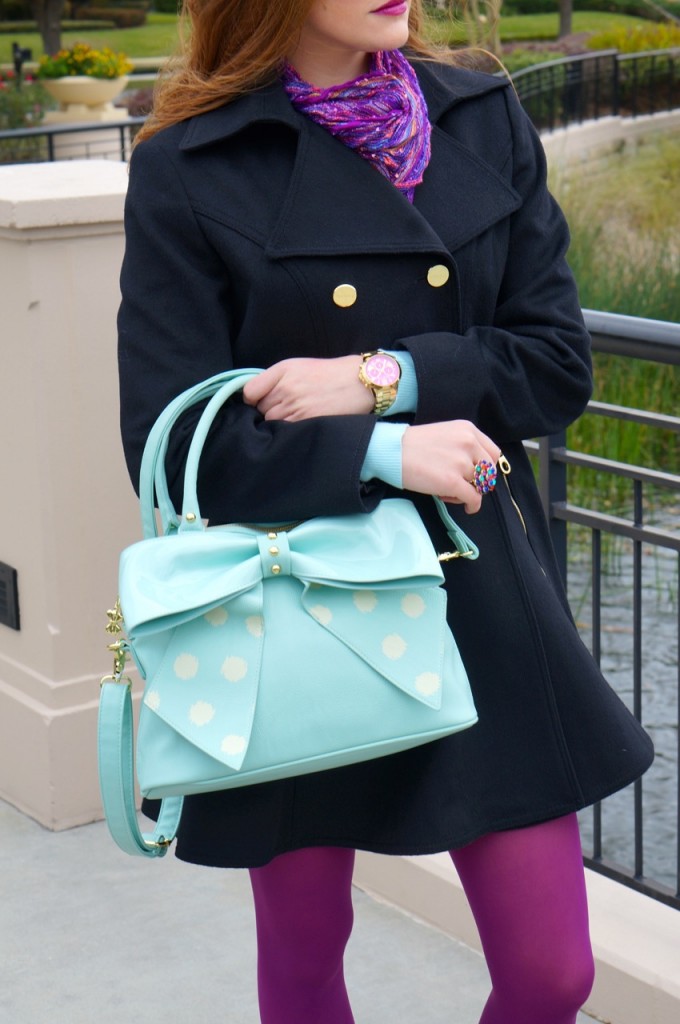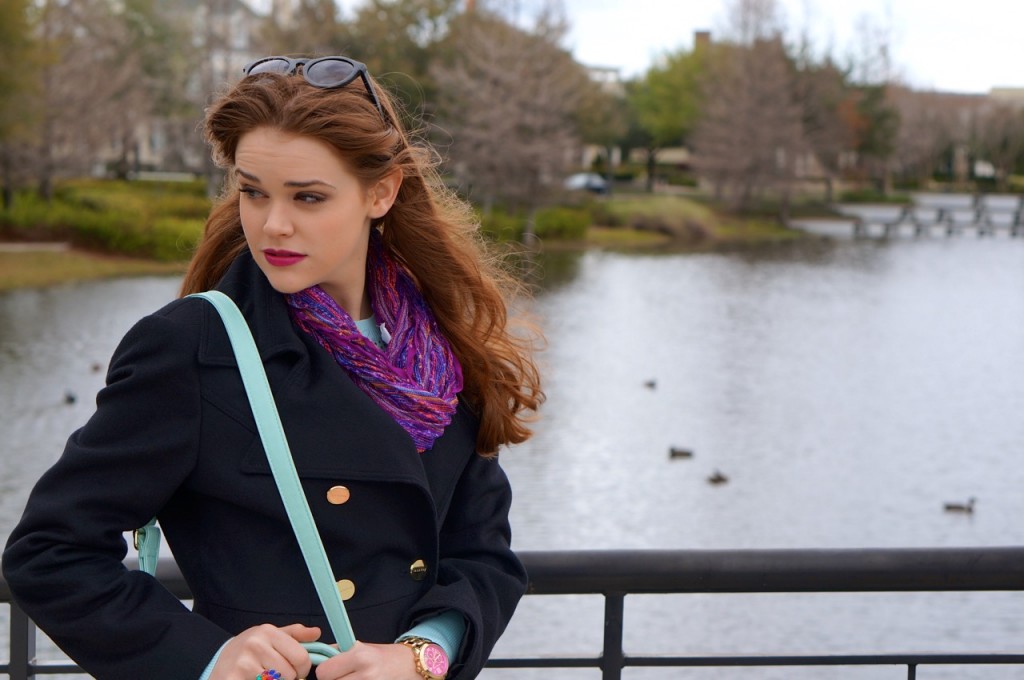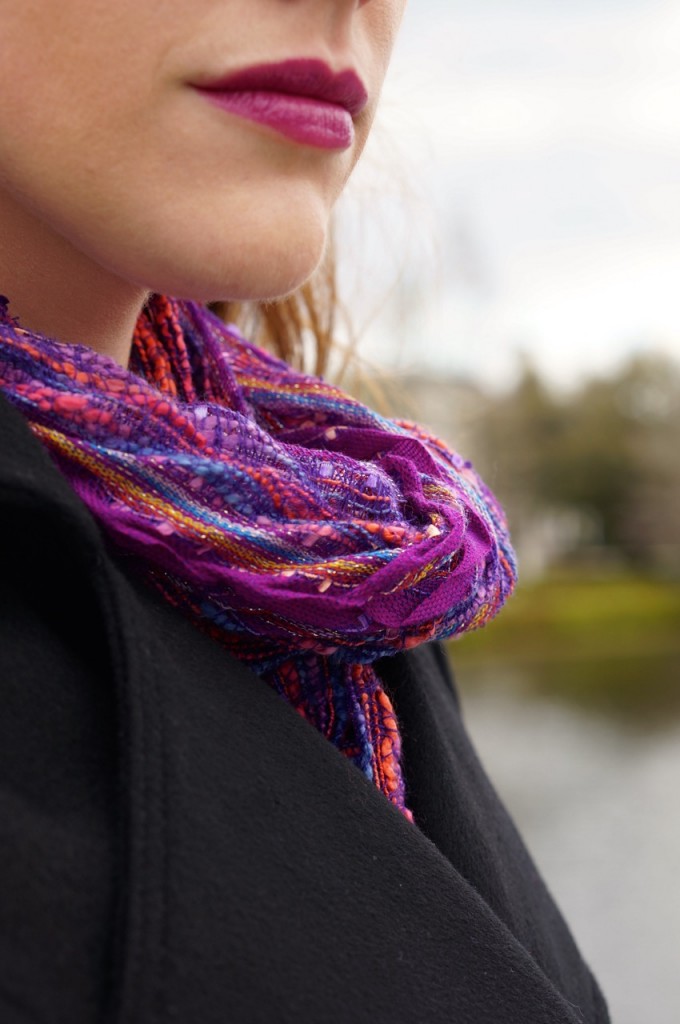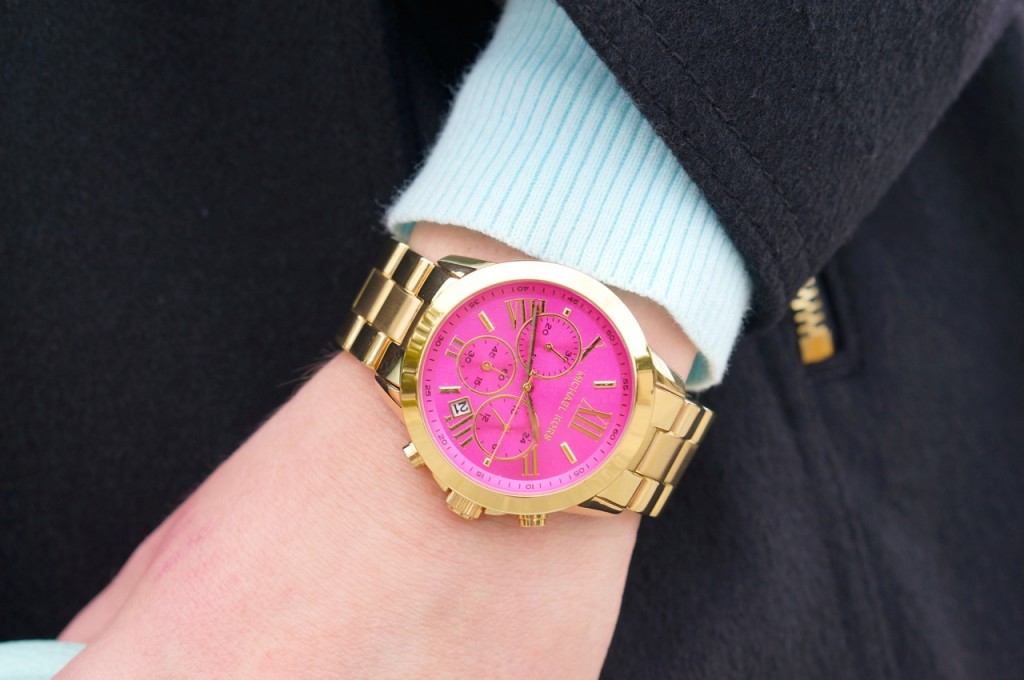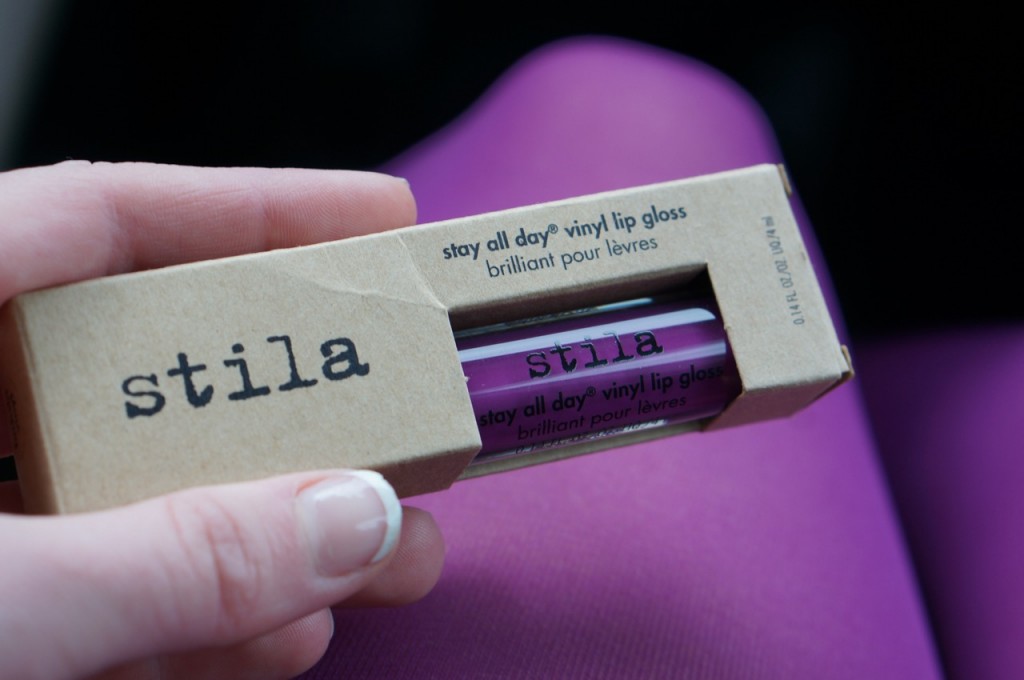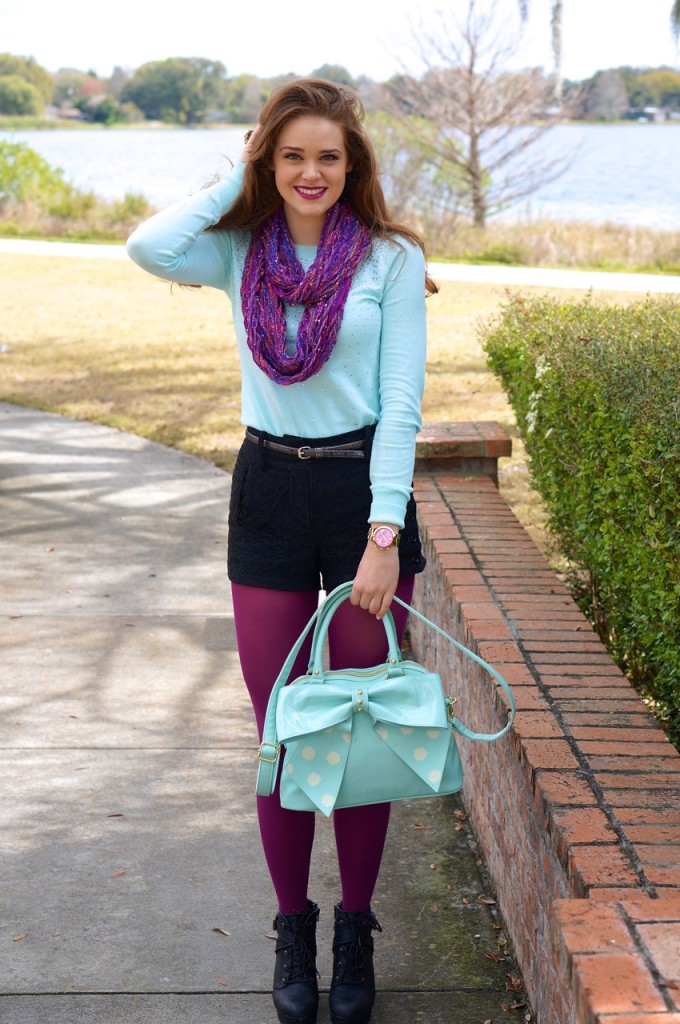 Peacoat: Macys  | Sweater: Express  |  Shorts: Forever21  |   Tights: Walmart
Boots: Material Girl (Macy's)
Purse: Betsy Johnson (Macys)  |  Watch: Michael Kors  |  Ring: Macy's
Scarf: Kohl's  | Lipstick: Stila  |  Sunglasses: Badspade
I know that Floridians don't really have the right to complain about our cold weather, but I can tell you that we always lack proper winter clothing when the temperature does begin t0 drop below normal. This year I finally decided to invest in a real wool peacoat for these special occasions. I found this coat by Laundry at Macy's, and I absolutely loved the fact that it was double breasted with an adorable flare skirt. I feel like the gold accents give it a vintage feel, making it perfect over most outfits. It is also extremely well-made, and has beautiful leopard printed lining.
Because I live in Florida, I own many more shorts than pants, and I wanted to be able to use them even when the temperature drops. After seeing many posts on Pinterest featuring shorts with tights, I decided to try it out, and I was very happy with the result!
The teal sweater I purchased from Express, during their after Christmas sale. The soft teal is one of my favorite colors, which is why my teal Betsy Johnson purse matched perfectly! I love how the giant bow makes any outfit fun. Surprisingly, I purchased the fuchsia tights from Walmart for $4 and they are amazingly well made. While wearing the tights I actually went to Sephora and asked for a lipstick to match my tights, she recommended the Stila lip gloss in fuchsia, and as you can see from the picture above it was a perfect match! I also love how it doesn't dry out my lips.
Shop the Look:
Peacoat (comes in Navy and Black)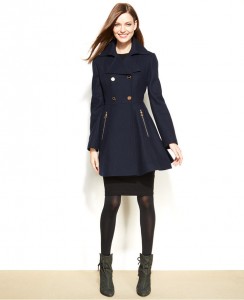 Sweater & Tights:
Shorts:
Shoes:
Purse:
Jewelry:
Lipstick: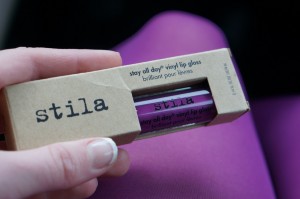 Sunglasses: