I'm so excited that it is finally cooling off enough to break out the boots and sweaters! I know there are mixed opinions, but I have always loved high-waisted trend, so when I saw this pair of gorgeous teal high waited jeans from American Apparel, I knew they would eventually end up in my closet. I had never shopped in American Apparel before, but I quickly realized that some of their items can be pricey. I ended up purchasing these at the American Apparel Outlet store, because they give you a small discount (note: EXTREMELY small discount, I don't even know why they have outlet stores, because they only give you about a dollar off). I have to say though, that these jeans have kept their color and held up very nicely.
I paired the teal jeans with this geometric print crop top from Forever 21, and my Revolve beige boots with lace accents that I purchased from Marshall's. Links to pieces at bottom of post!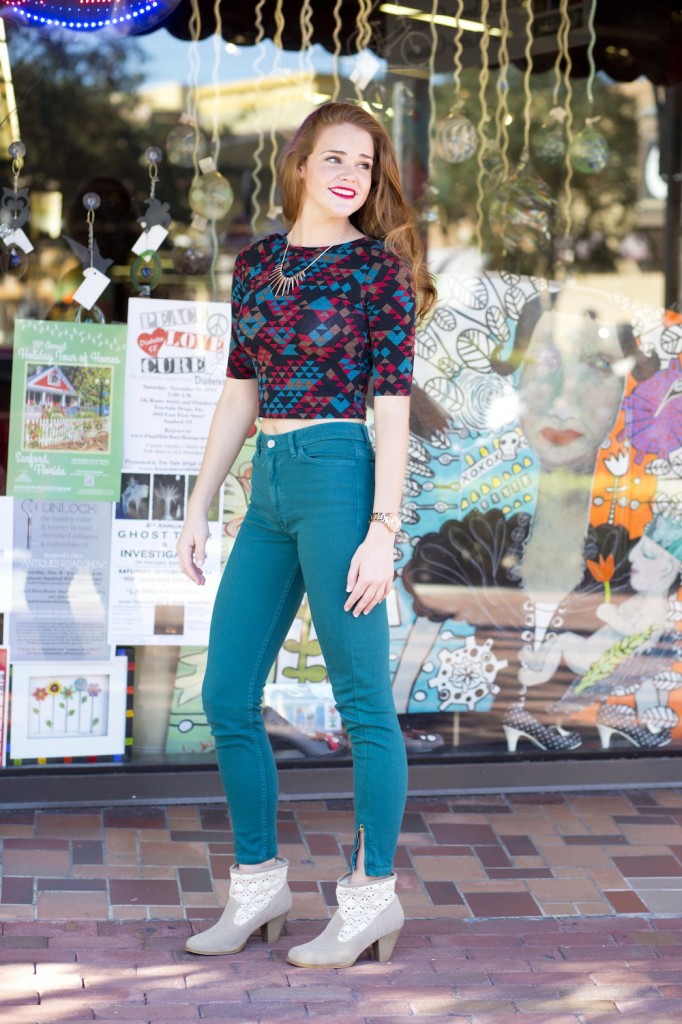 Since I was wearing this during the first cold front of the season, I added my White House Black Market "sweater blazer." I love this sweater, because it is comfortable like a sweater, but structured and elegant like a blazer.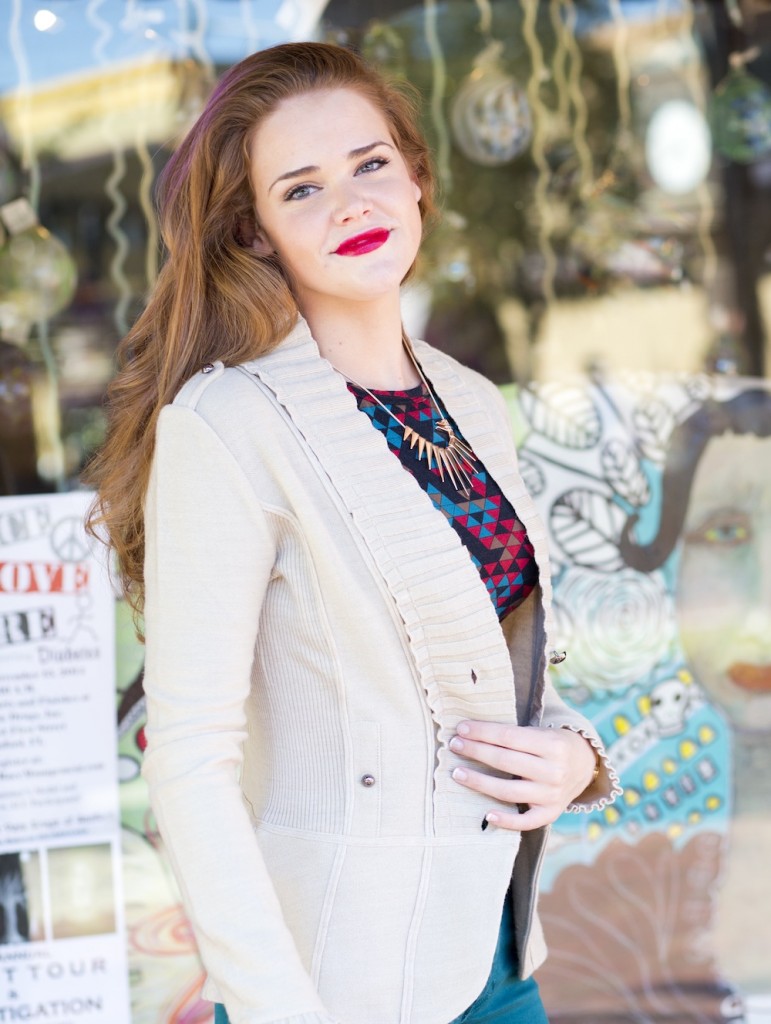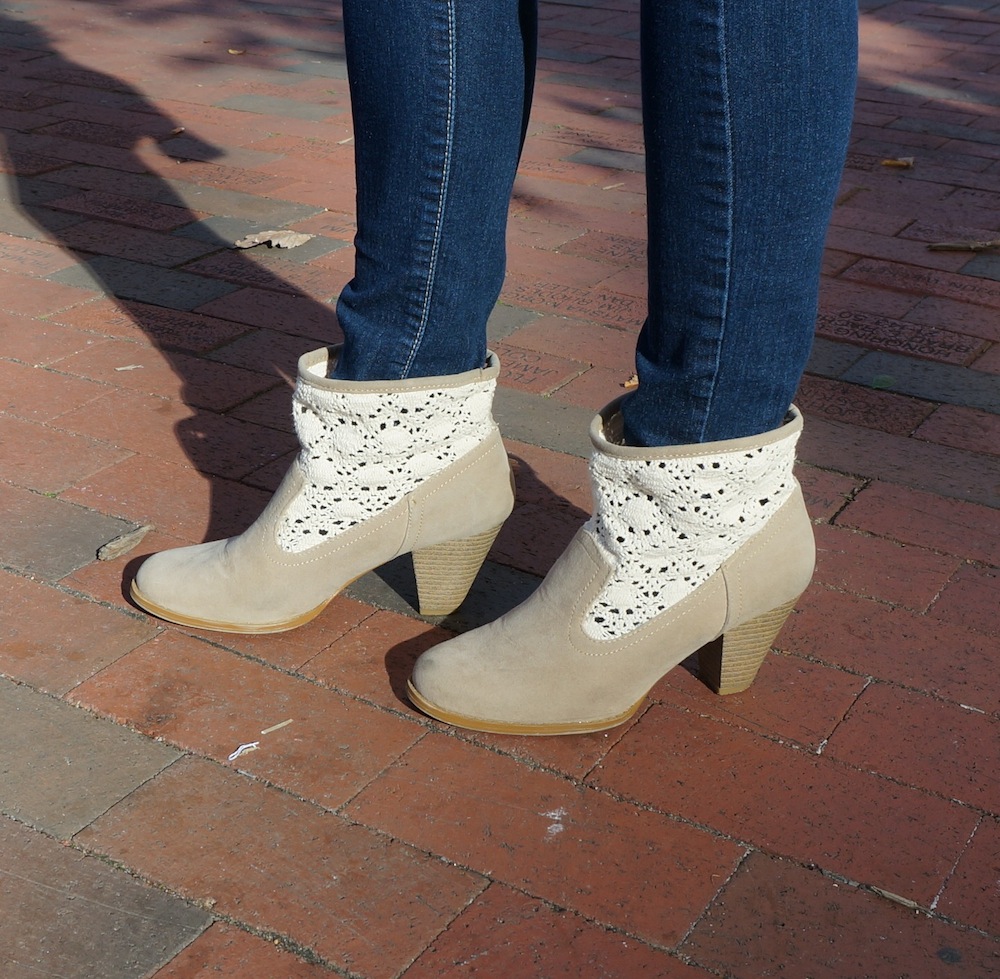 Where Did You Get It:
Crop top: Forever 21  |  Jeans: American Apparel  |  Boots: Marshall's  |  Sweater Jacket: White House Black Market  |  Necklace: Express  |  Watch: Fossil from Macy's
Shop the Look:
Forever 21 / Forever 21 / Pink Mascara
Charlotte Ruse / Charlotte Ruse