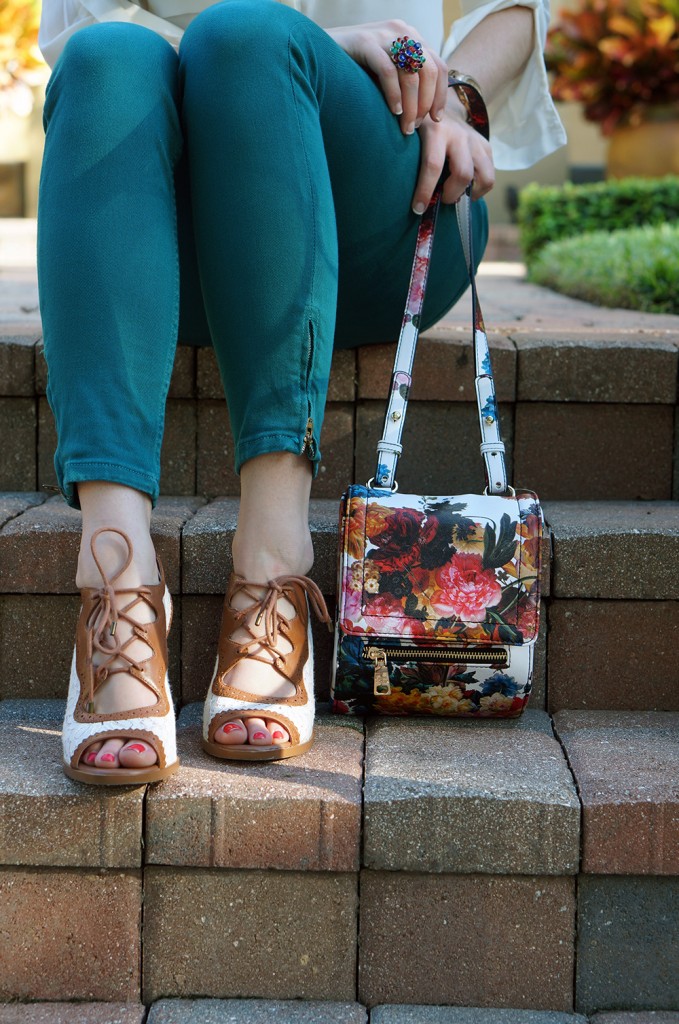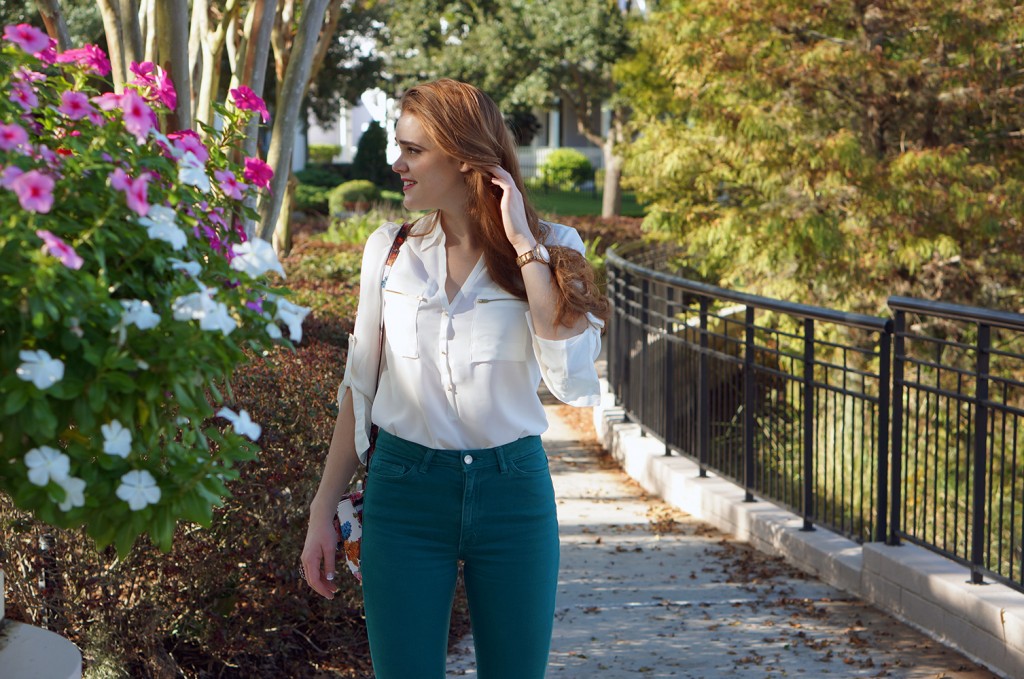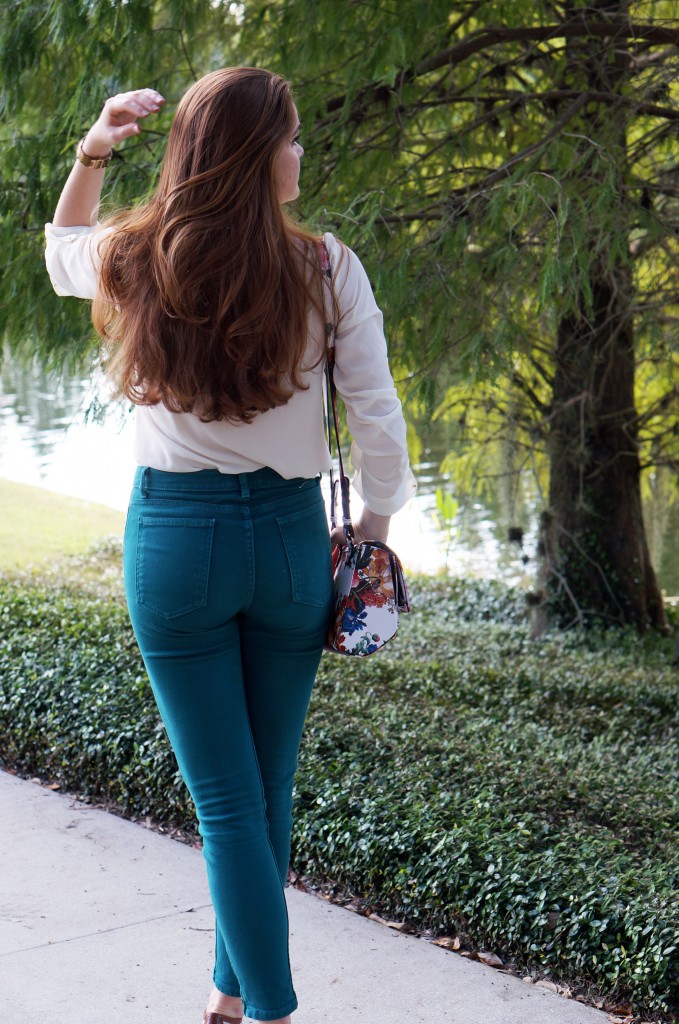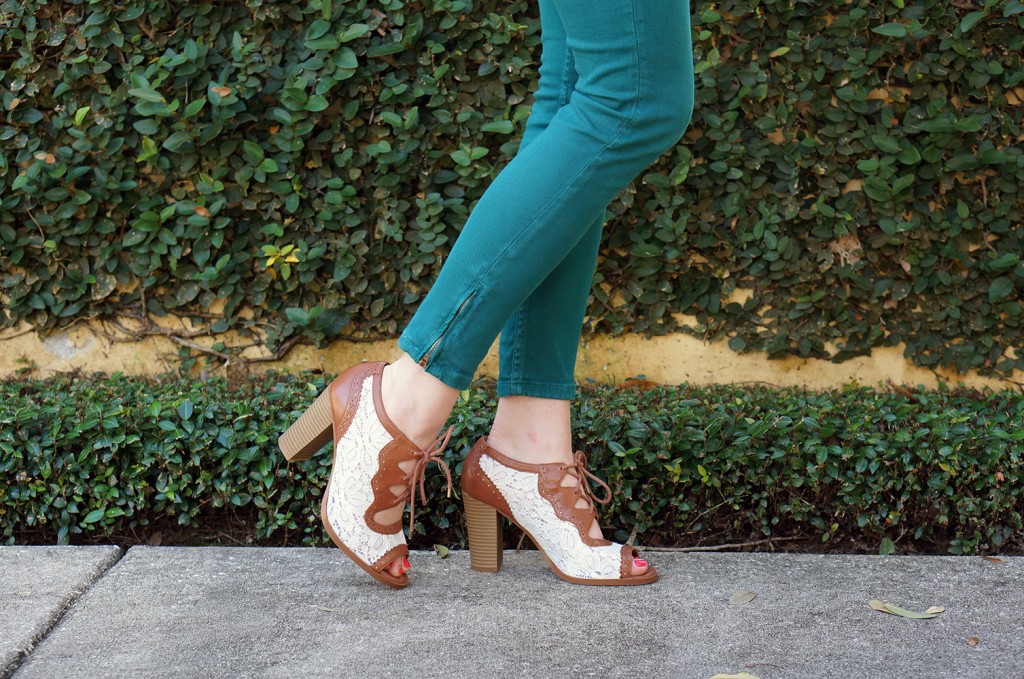 Where Did You Get It:
Top: Express  |  Pants: American Apparel  |  Shoes: Dillards
Ring: Macys  |  Watch: Fossil  |  Purse: Steve Madden
So excited for Halloween this weekend and I am loving all of the decorations around town! Here is one of my favorite fall outfits featuring some beautiful fall colors. I paired my high waisted teal pants from American Apparel (I bought them a little over a year ago), with a beige flowy top from Express, and one of my favorite pairs of shoes. I found these Giani Bini laced booties at Dillards in February and they are absolutely perfect for fall (especially fall in Florida).
Be sure to follow me on Facebook, Twitter, and Instagram, and share with me your favorite fall outfits!
Shop the Look