Fall is in the air (which means that we are finally hitting the 80 degree mark here in Florida). I noticed that this fall, bright colors are still trending so I wanted to create an outfit that was reminiscent of the changing fall leaves, but still had the vibrance of summer (I also just love bright colors in general).
I found this pleated floral skirt for $12.99 at Papaya, and purchased this neutral off-white top from Marshall's for $9.99. The skirt is very interesting because it is made of a very heavy material- almost like the entire skirt is make of elastic, giving it a very structured feel (the tag actually says 80% polyester/20% rubber). Despite how stiff the material is, the skirt lays very nicely.
 Keep checking back to see an alternate winterized version of this outfit.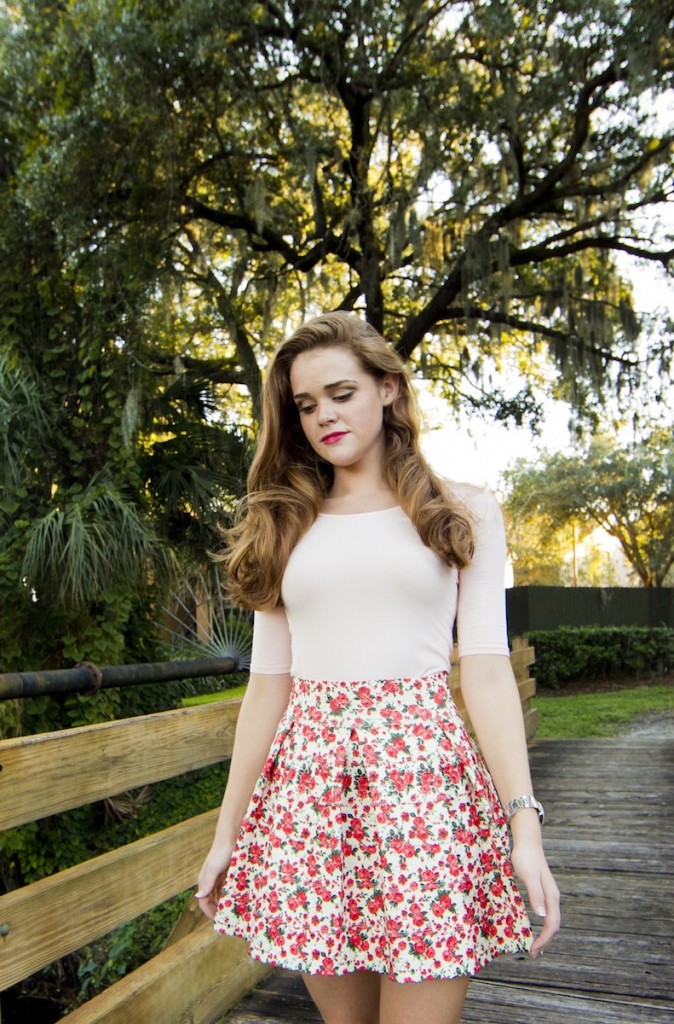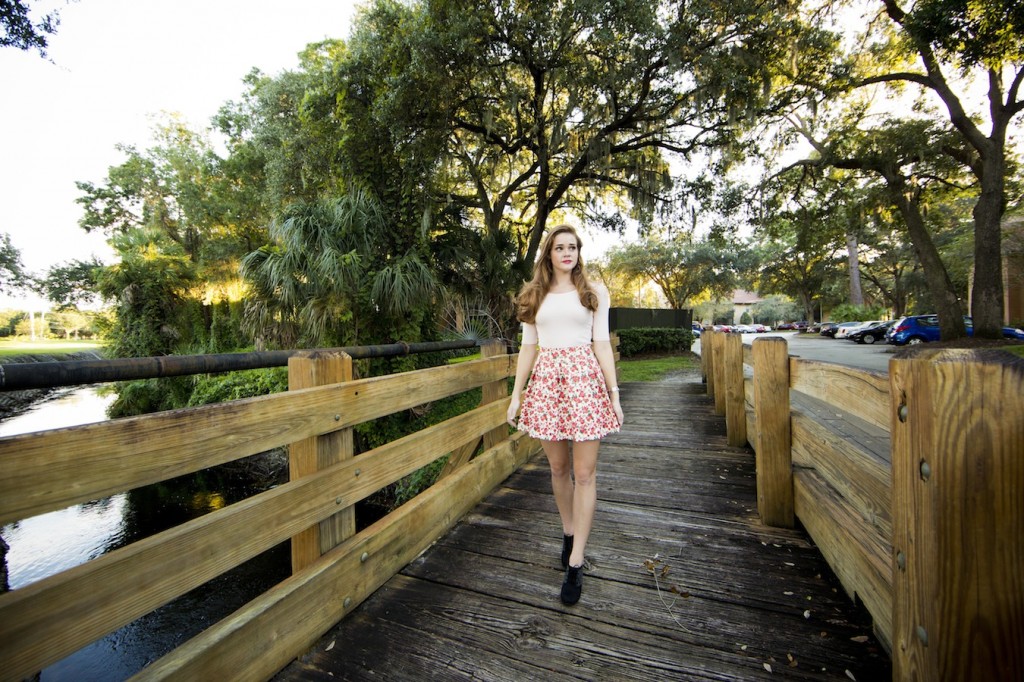 Top: Cynthia Rowley from Marshall's  |  Skirt: Papaya  |  Booties: XOXO from Marshall's
Shop the look!
Bottom Options:
Top Options:
Shoe Options: