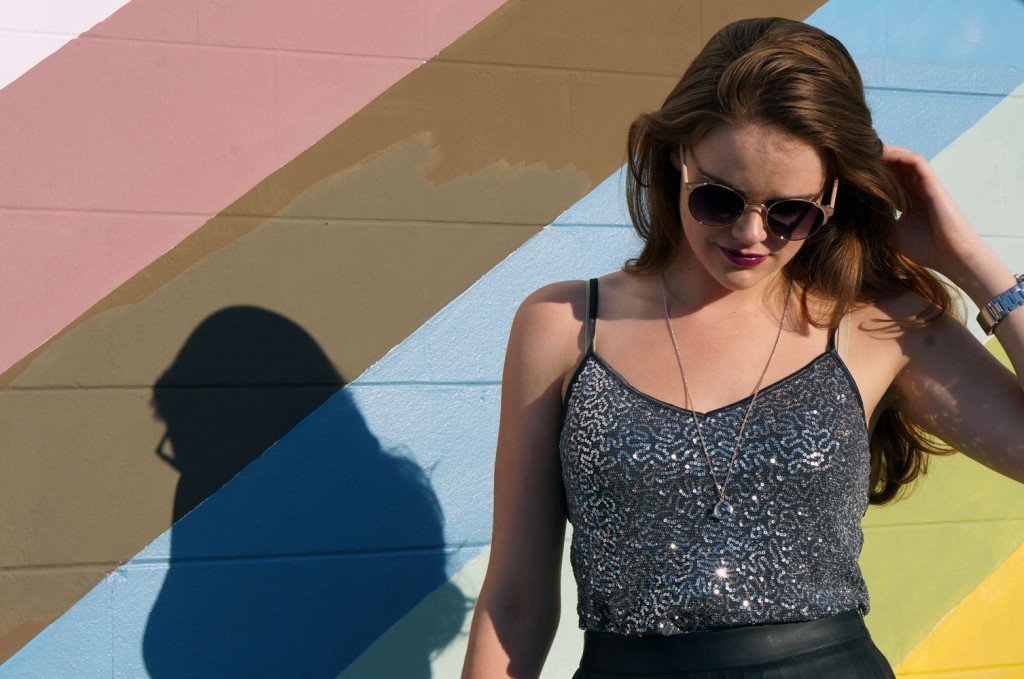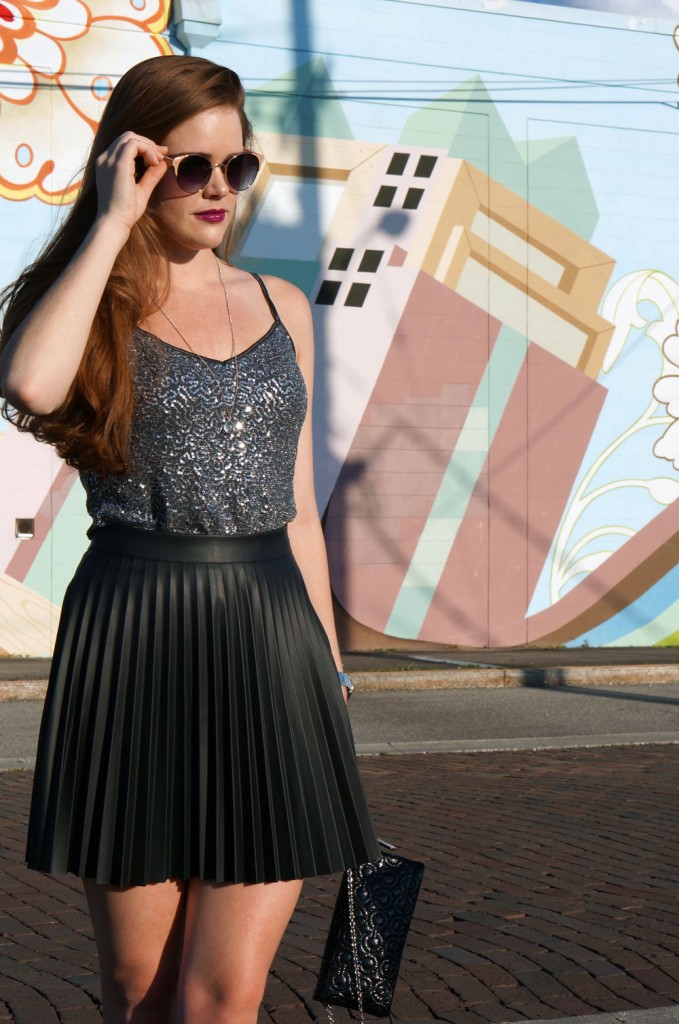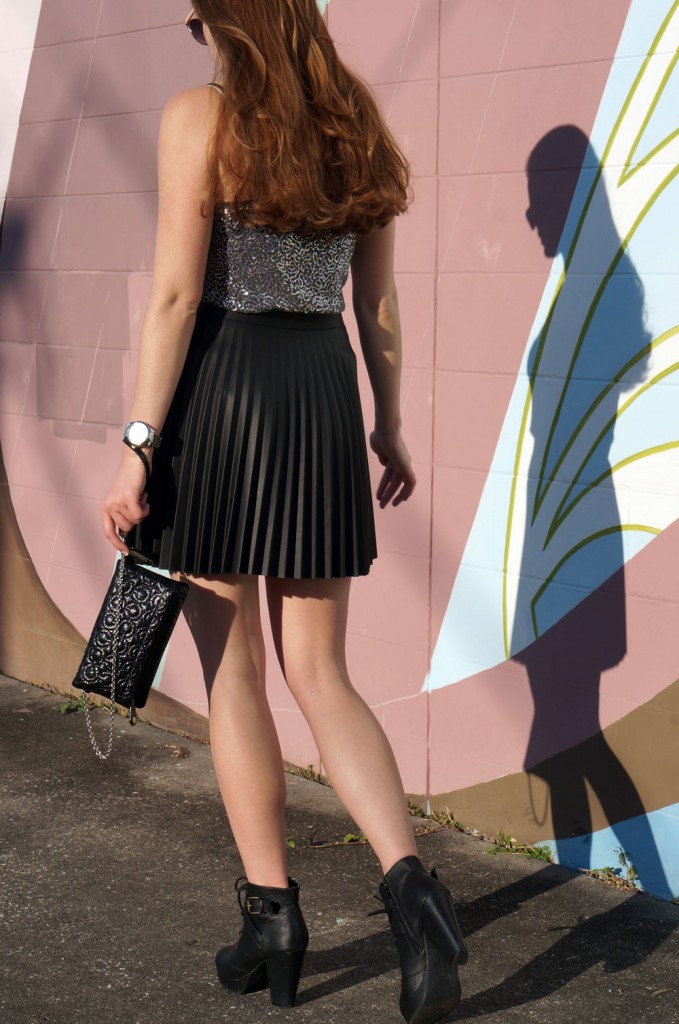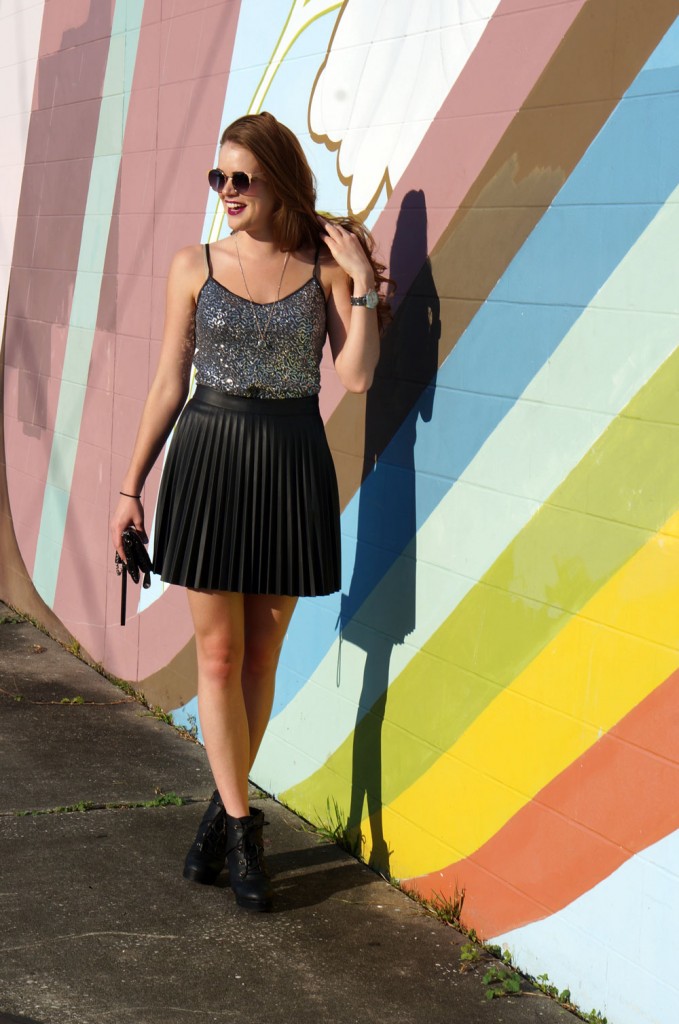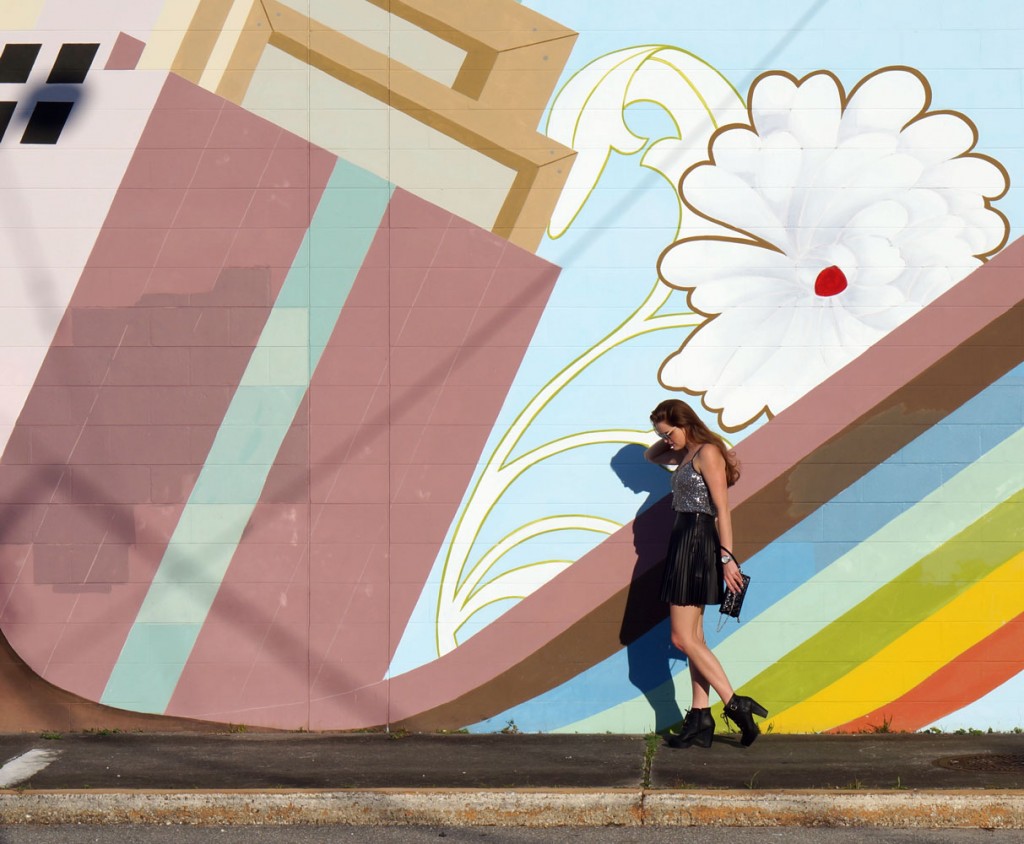 Where Did You Get It:
Tank: Express  |  Skirt: Macy's by Material Girl  |  Boots: Macy's by Material Girl
Purse: Coach (2010)  |  Sunglasses: Forever21
Watch: Fossil | Necklace: Express  |  Lipstick: Stila Cosmetics (fuchsia)
Happy New Year! In honor of ringing in 2016, I decided to share an outfit with a little bit of glitter. I found this silver sequin tank top at Express and this adorable pleated faux leather skirt at Macys. It is definitely a fun and a little bit edgy outfit, but it is also fun and comfortable. I paired the skirt with some black boots that I also purchased from Macy's last year. I love these sequin tanks by Express because they are made extremely well, and they come in several colors (I actually have navy and nude as well).
I know that it is winter, but here in Florida it might as well be the middle of the summer (which is why I am able to stroll around in a tank top and skirt). If you want to winterize this outfit for actual cold weather, you could easily add tights and a fun statement jacket.
Hope you have a great start to your 2016!
Also I just posted these awesome champagne cupcakes on my other blog so be sure to check them out if you are looking for a fun sweet treat!