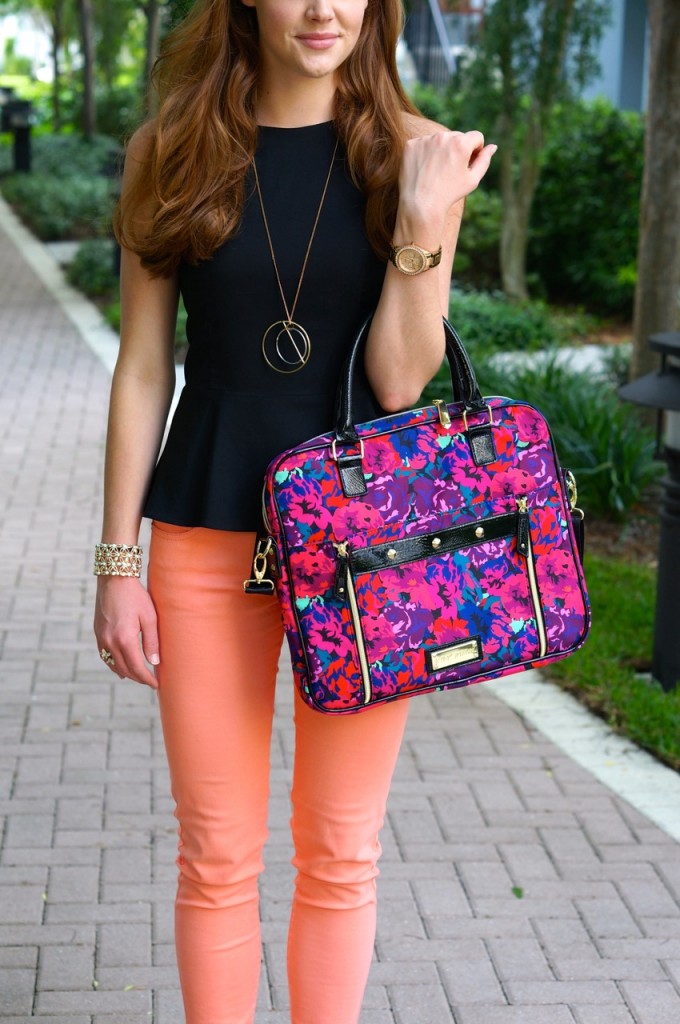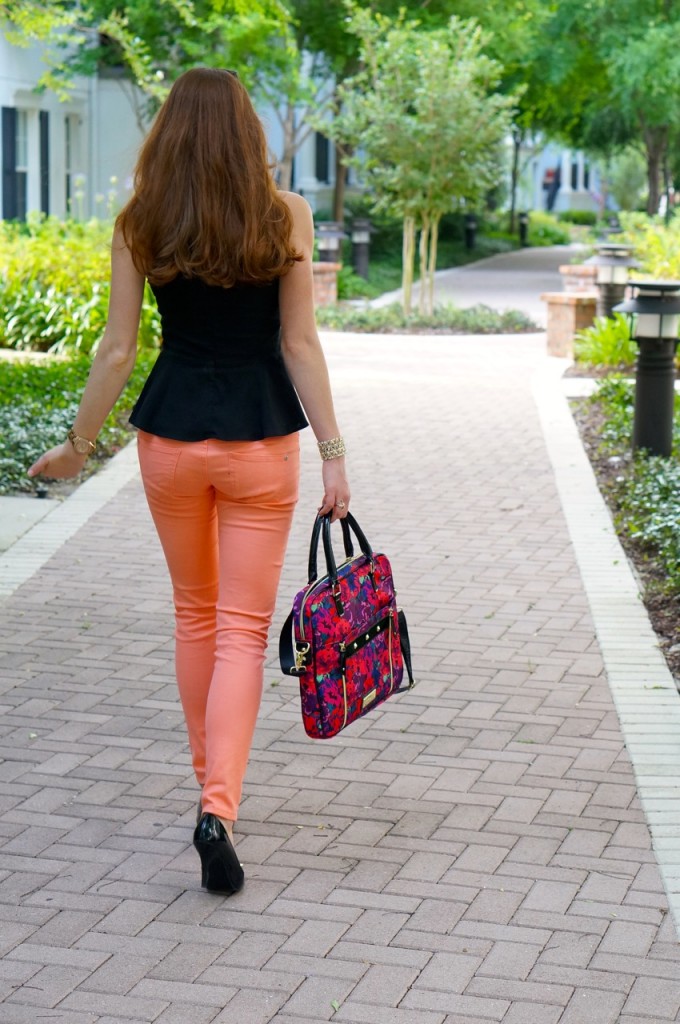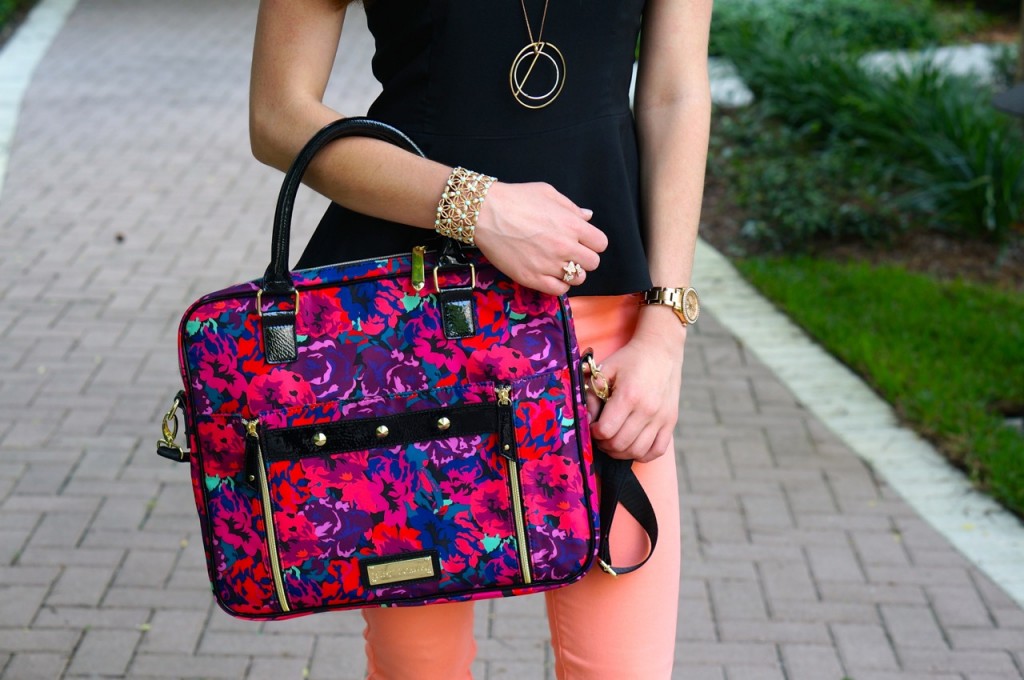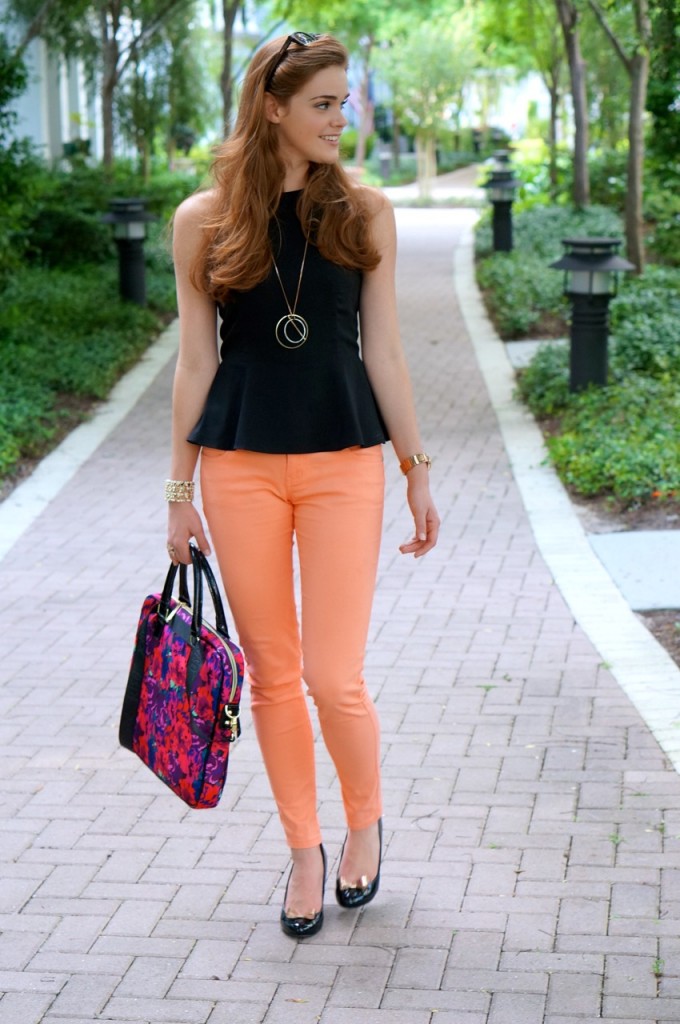 Where Did You Get It:
Top: Express  |  Pants: CP Jeans from Macy's  |  Shoes: Lauren Conrad from Kohl's
Bag: Betsey Johnson from Ross  | Sunglasses: Badspade  |  Watch: Fossil from Macy's
Bracelet: Francessica's Closet  |  Ring: Forever21  |  Necklace: NastyGal
Now that spring is officially in the air, I decided to break out my fun pastel peach pants that I purchased about a year ago from Macy's. They were the perfect compliment to my new Betsey Johnson computer bag that I found at Ross last week.  I absolutely love this bag, because not only is it functional, but it is all of my favorite colors! This spring bright outfit is comfortable and perfect for work and play.
I tried to find some cute Betsey Johnson computer bags to link below, but it seems like she has stopped making them. If you are looking for one, I would suggest going to TJ Maxx, Ross, Marshalls, or checking Ebay. If you know anywhere else that you can find them please comment below!
Shop the Look:
Black Peplum Top:
Sherbert Peach Pants:
Heels: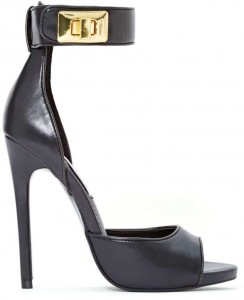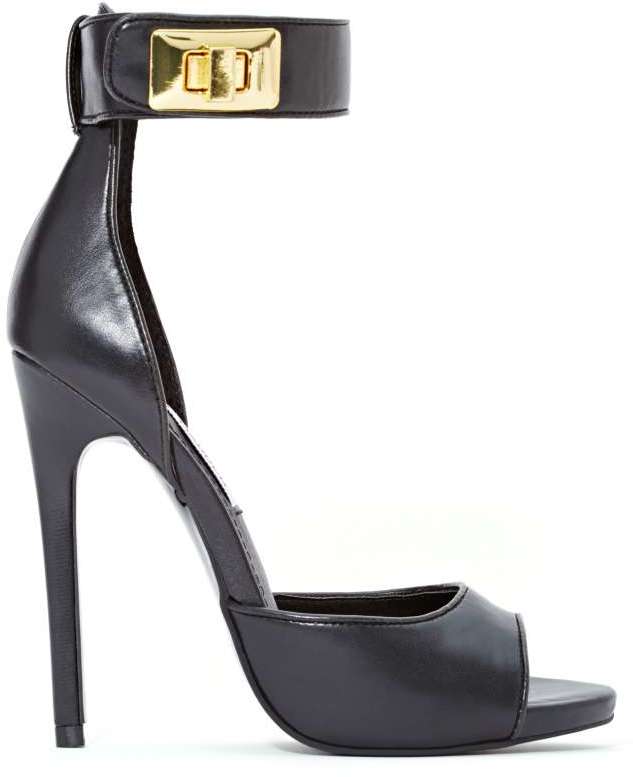 Computer Bag:
Accessories: