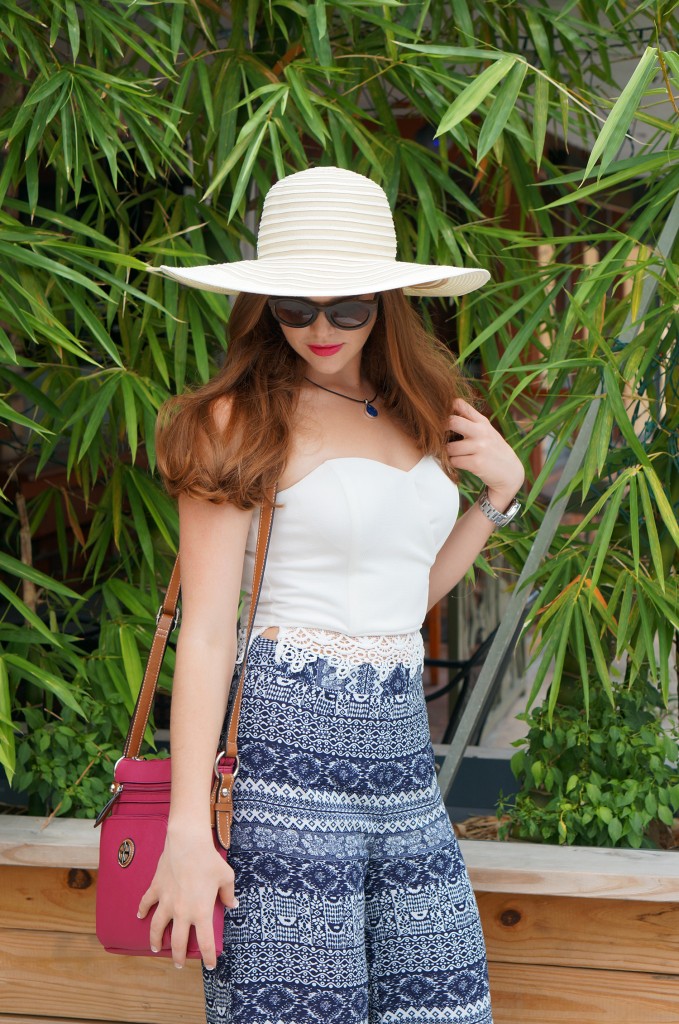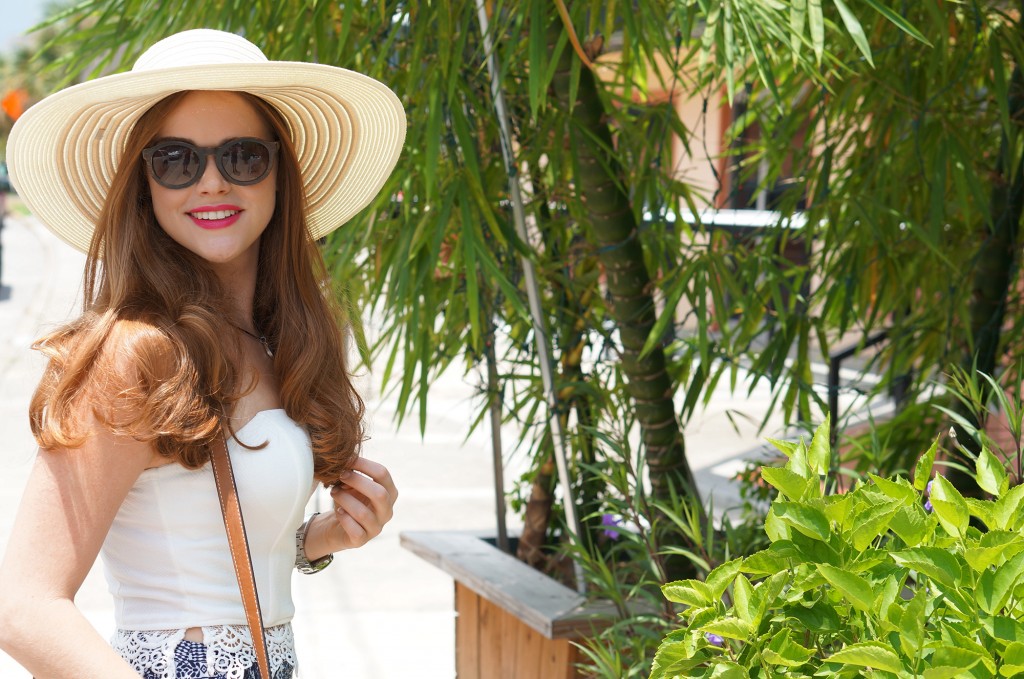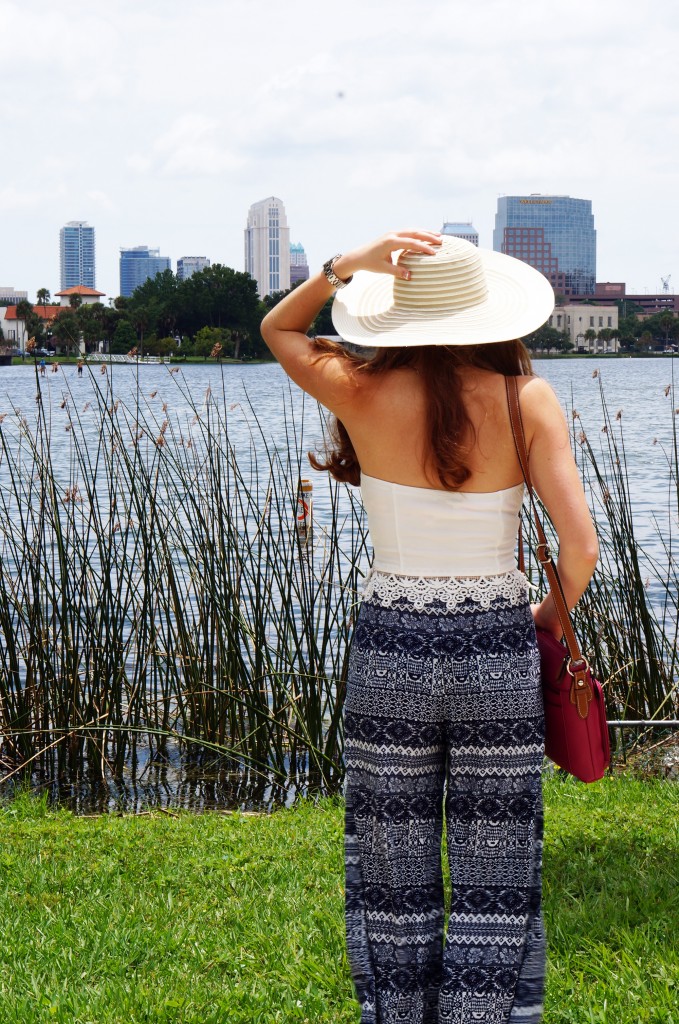 Top: Papaya  |  Bottoms: Papaya  |  Purse: Giani Bini (Macys)
Shoes: Ralph Lauren (Marshall's)  |  Lipstick: Mac – Girl About Town
Hat: Macys  |  Watch: Fossil  | Necklace: Gift
This outfit was actually picked out and given to me as a gift from my boyfriend for my birthday (with a little help from our friend Julia). This outfit is so fun, summery, and comfortable. The boho pants are a very thin a flowy material, making it great for a casual day out on the town. I added the pop of pink in the lipstick to contrast the navy and to match my purse.

I finally gave-in this summer and bought a big hat, and I absolutely love it! Not only is it cute, but much more functional than I was expecting. It goes with most outfits and is perfect for the beach and farmers' market.
SHOP THE LOOK:
Lace Crop Tops:
Boho Pants
Accessories
Link Ups