Kimono's seem to be all the rage lately – How could I not jump on this bandwagon? They are fun, different, and can change the entire personality of your outfit. Many have fun floral prints and textures, and they add a unique delicateness to any ensemble.  The delicate material and lace shoulder accents make this white kimono from GUESS one of my favorites.
I paired my kimono with a strapless floral top from Kohl's and high-waisted black shorts that I actually created from an old pair of my mom's pants. (I am not much of a seamstress, so I just used scissors to cut off the pants, folded them twice, and used fabric glue to tack down the cuff)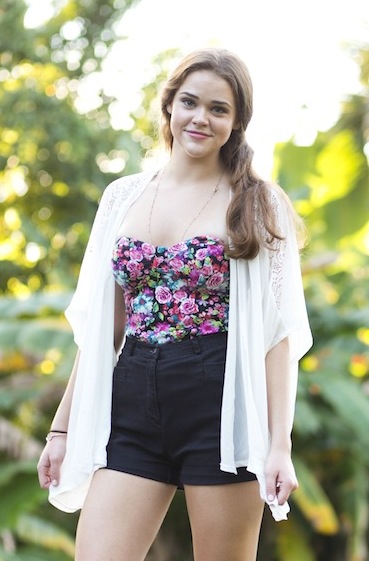 Here are links to a few other Kimonos that would make an amazing addition to any wardrobe.