I am going to start putting together a roundup of my favorite products at the end of each month. With summer in full swing, it was time to add a few products that are trending this summer.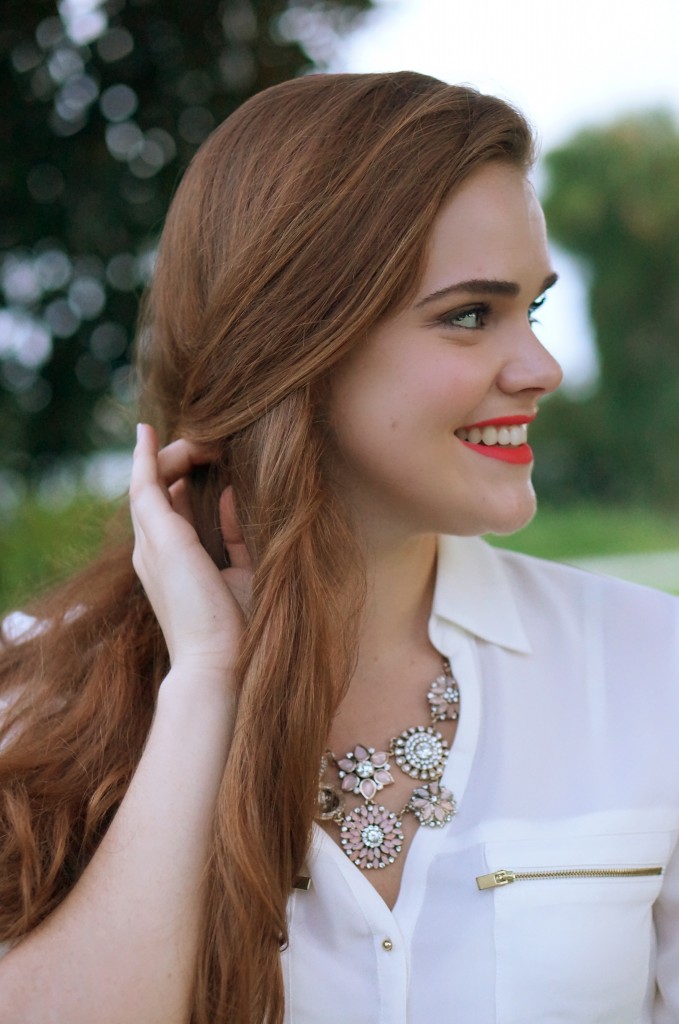 1) Stila Venezia Lipstick (seen in my outfit post above)
The first summer must-have is bright lips — specifically orange. Although the bright lips have been trending, I have been noticing a big shift this summer to lipsticks in the orange family. Because I am so fair, I normally stay away from oranges, but after doing a little research I found that finding an orange lipstick with the pink undertones worked best for my completion.
2) Round Sunglasses with a Cat Eye (from Forever21)
The next summer trend I have been noticing is the John Lenon Circle style glasses. It is hard for me to spend a lot on trendy sunglasses (since they go in and out of style so quickly), so I found the pair above for $8 at Forever21. I love these because not only are they the classic round glasses, but they also have a vintage cat-eye, which I think gives them extra flair.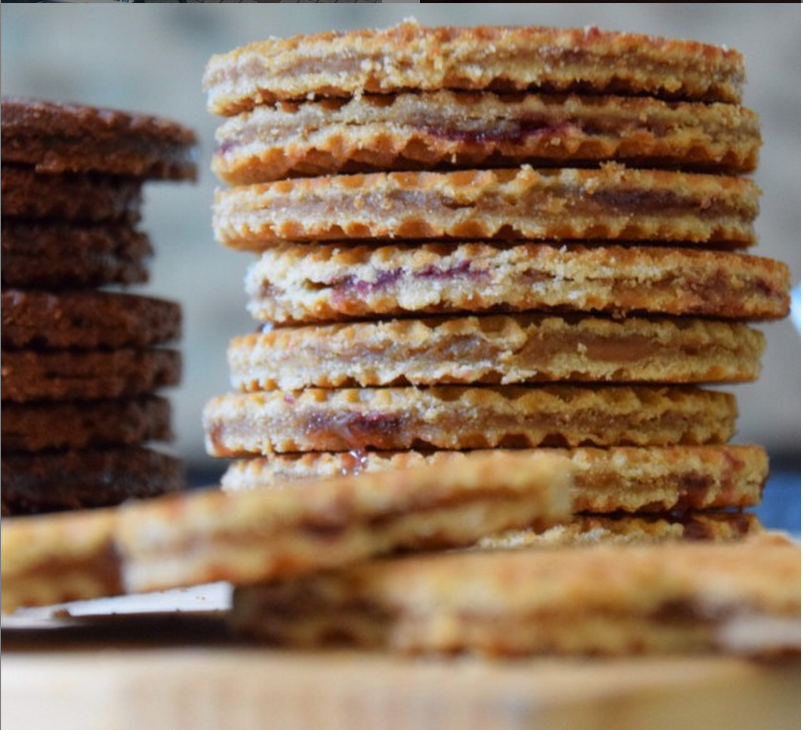 Ok, so I know this isn't a fashion pick, but I was lucky enough to meet the woman behind these yummy Gezellig Cookies, and I think they are the perfect summer snack. They are easy to transport and are the perfect pick-me-up because they are the perfect amount of sweetness, and will not throw off your summer diet. They are also easy to digest, so they are a perfect power boost before the gym.
Hope you enjoyed my round up of July favorites, be sure the follow my blog on Twitter, Facebook, and bloglovin!
Momfessionals Friday Favorites Link up!