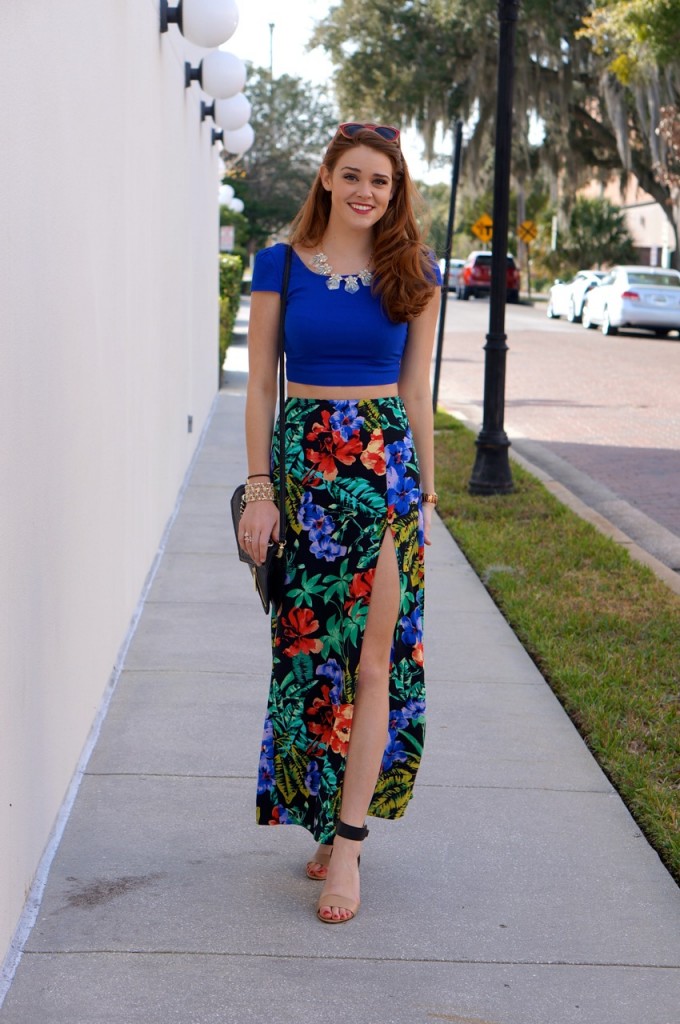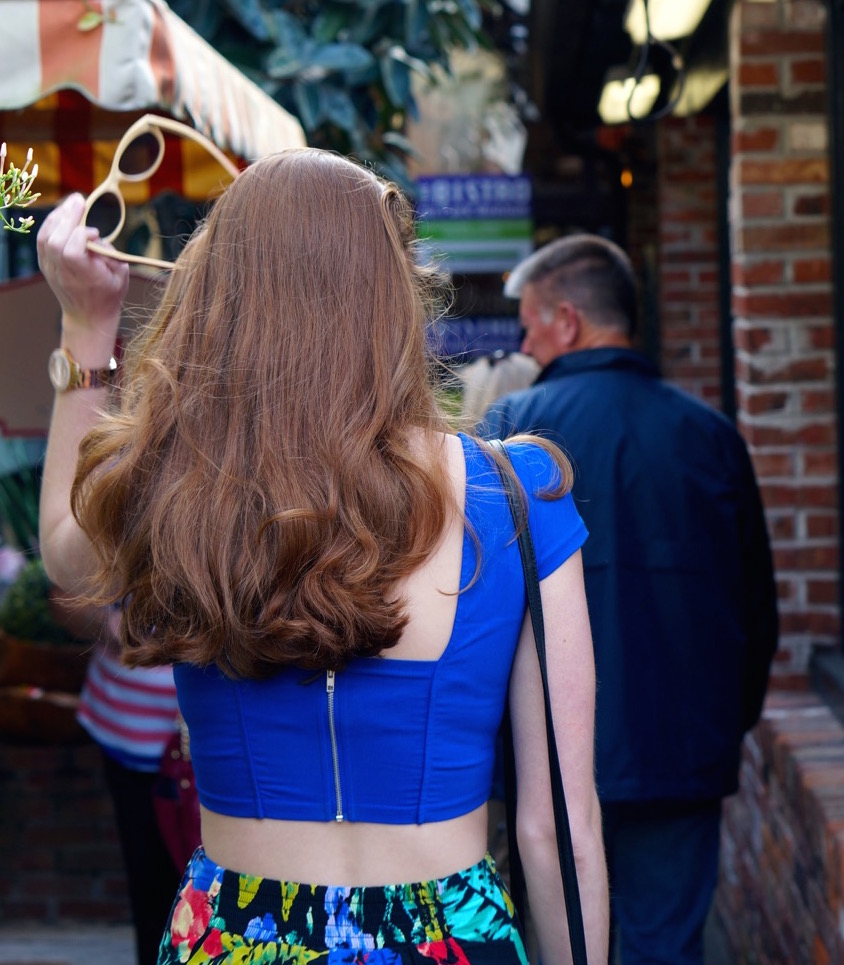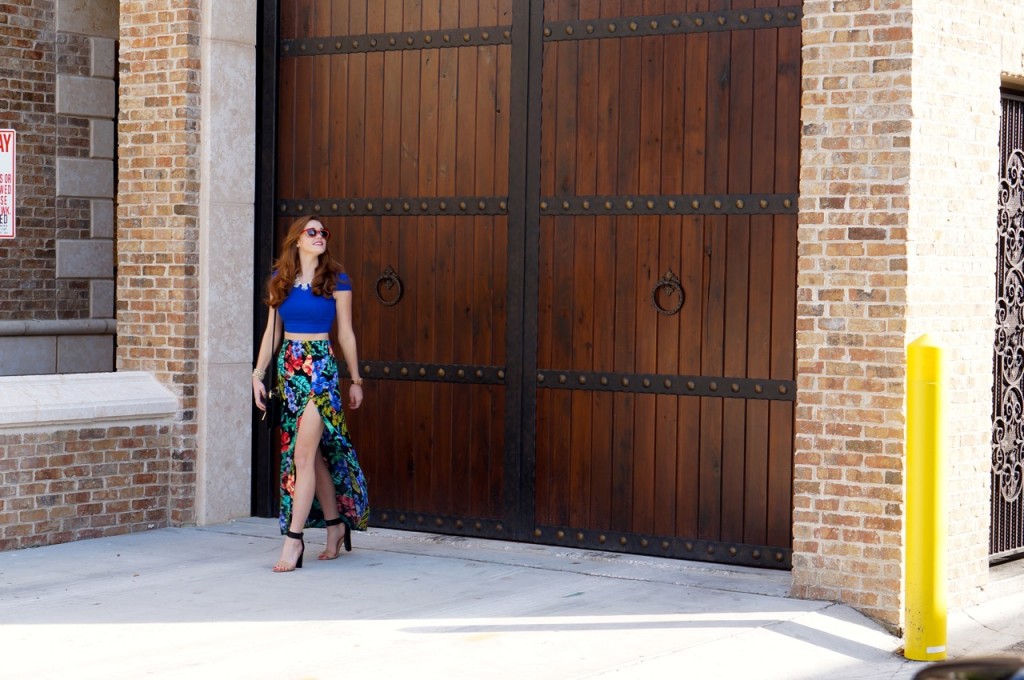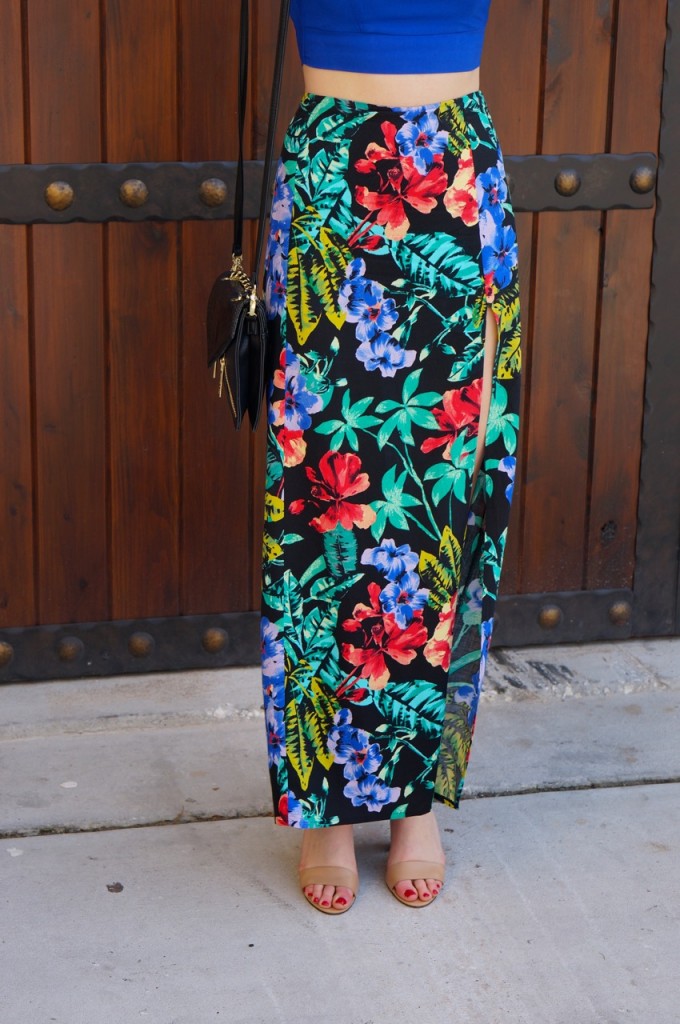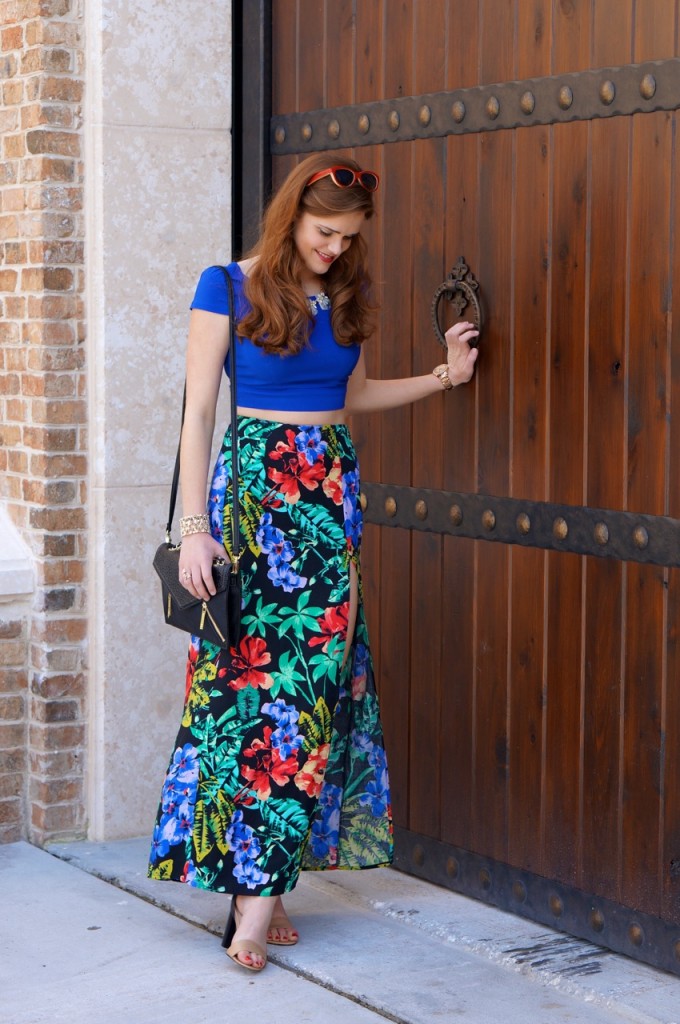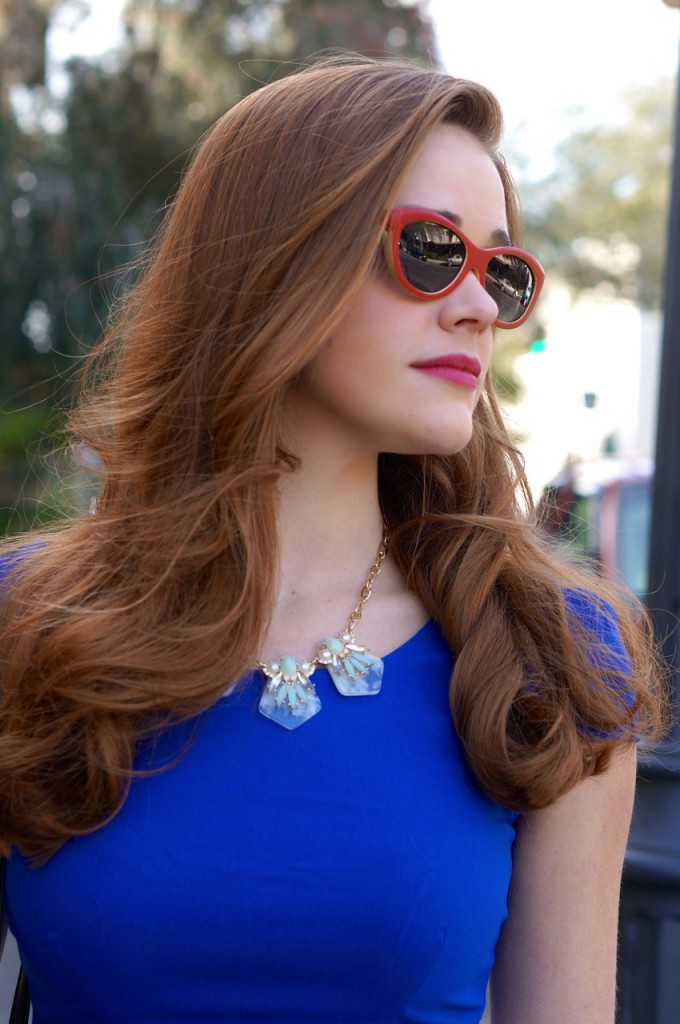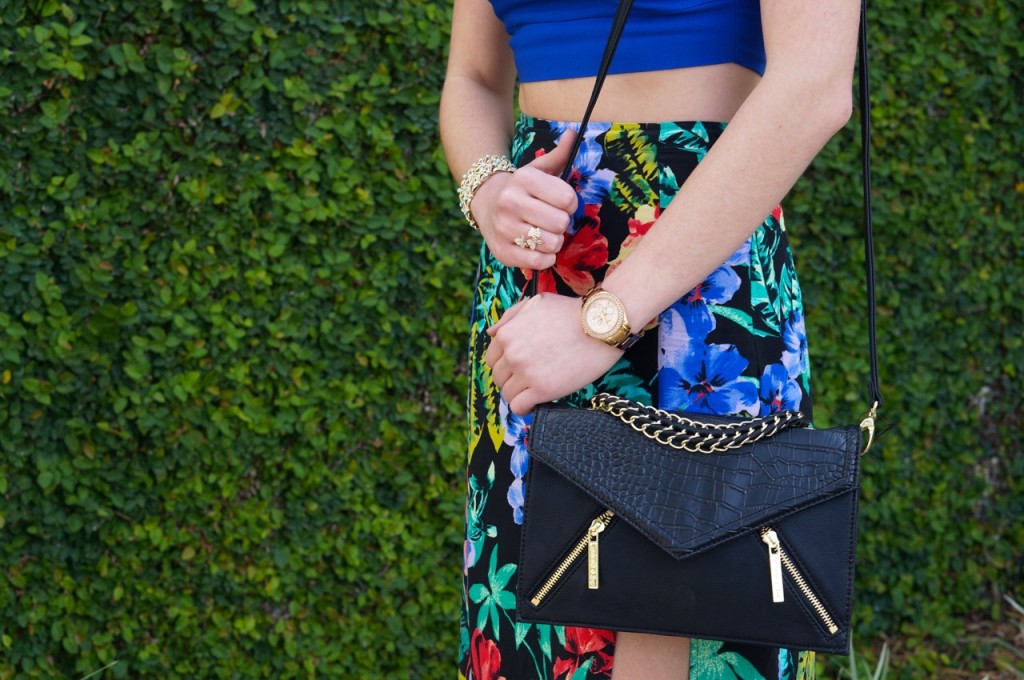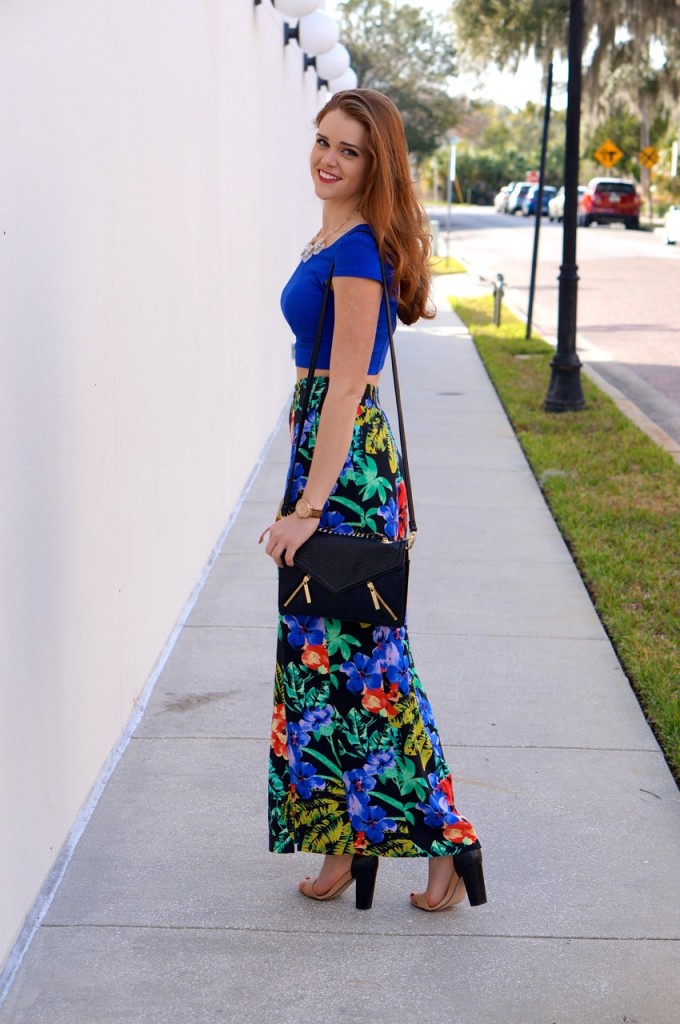 Top: Papaya  |  Skirt: Express  |  Purse: Olivia + Joy  |  Shoes: French Connection  |  Necklace: GoFish  |   Bracelet: Francessica's Closet  |  Watch: Fossil  | Ring: Forever21
I was excited to hit the sales after the holidays, which is where I got this amazing floral maxi skirt from Express. This vibrant skirt is very well made, and has a zipper along with elastic at the top, and with the sale came out to around $20. I got the crop top as a gift from my cousin for Christmas, which is from Papaya, and is also very well made. Since the outfit was so vibrant, I paired it with my nude and black French Connection shoes, and gold accented Olivia + Joy Purse that I purchased from Macys.
I purchased the necklace during a road trip when we were passing through Savannah, GA. We stopped at an adorable shop called GoFish that sells clothing and jewelry with the promise that everything is fair trade certified. I would definitely recommend checking out their site if you are looking for unique statement jewelry that supports a good cause.
Shop the Look:
Crop tops:
Charlotte Ruse  /  Charlotte Ruse
Skirts:
Tropical Dresses:
Purse: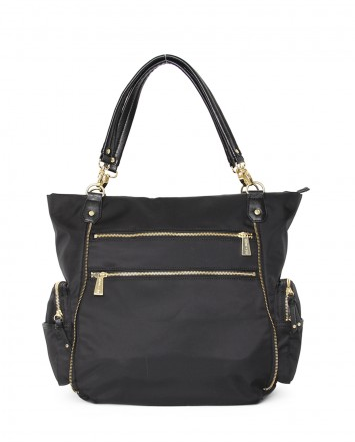 Sunglasses: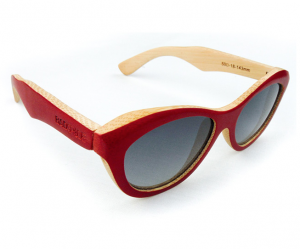 Necklaces:
Rings:
Shoes: