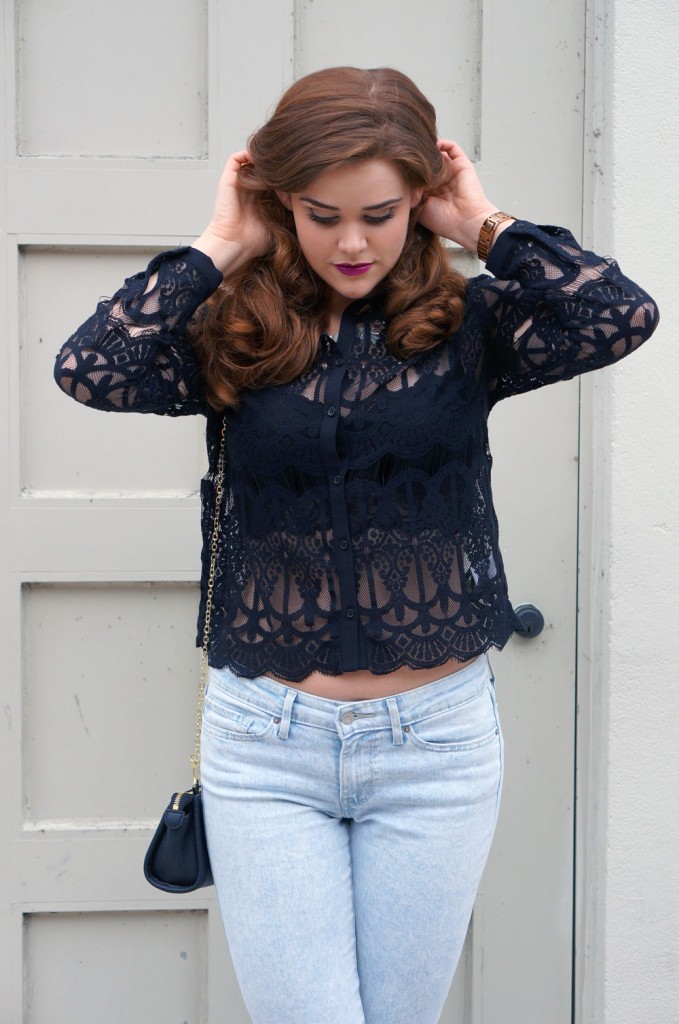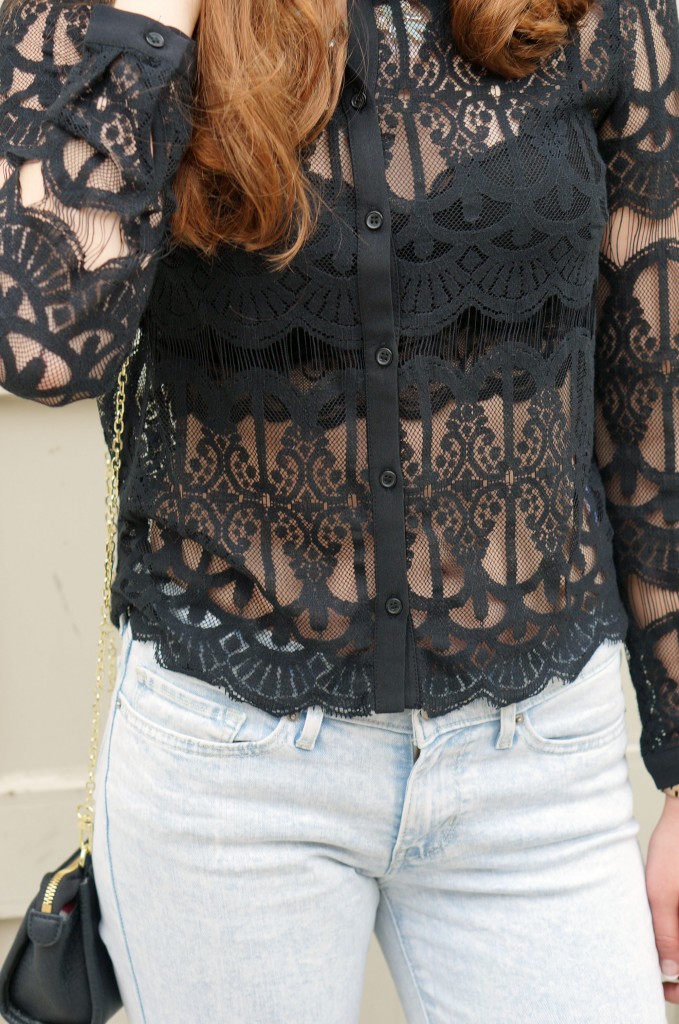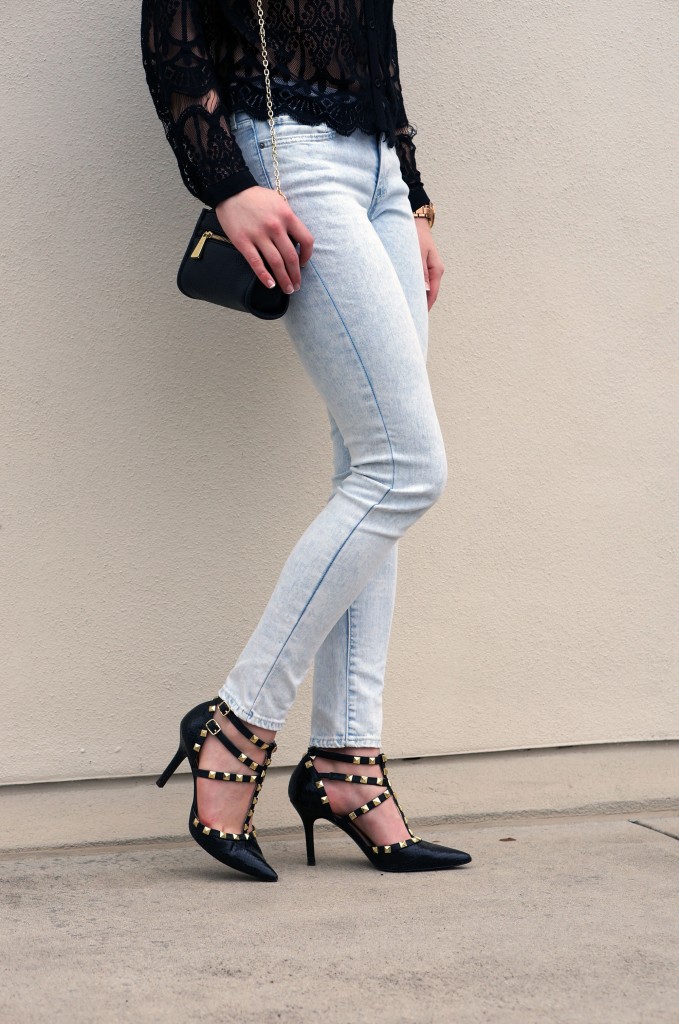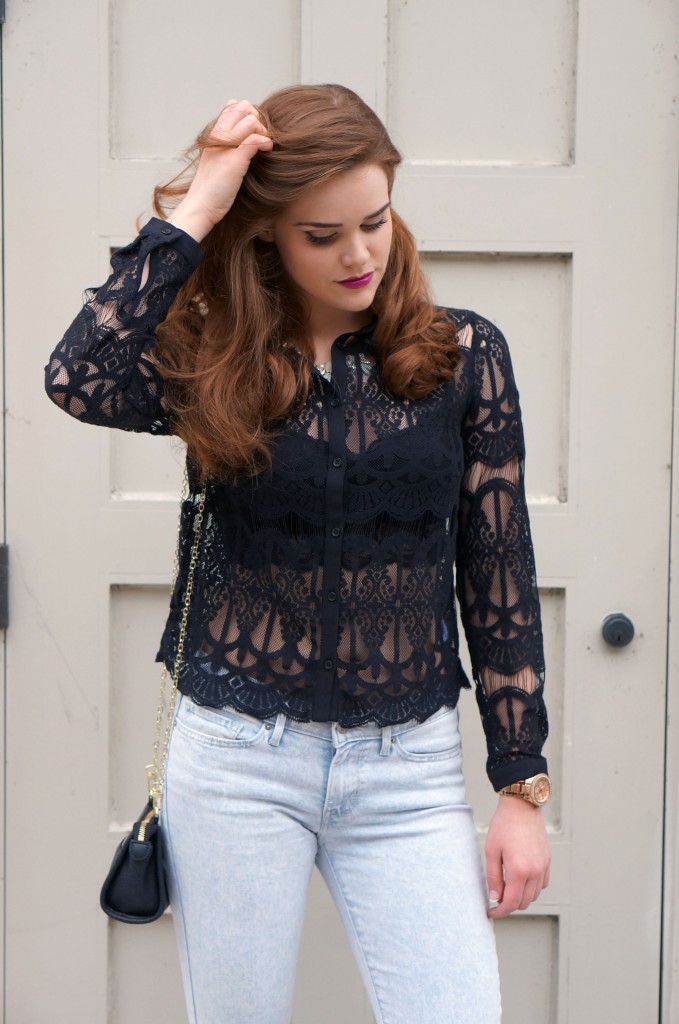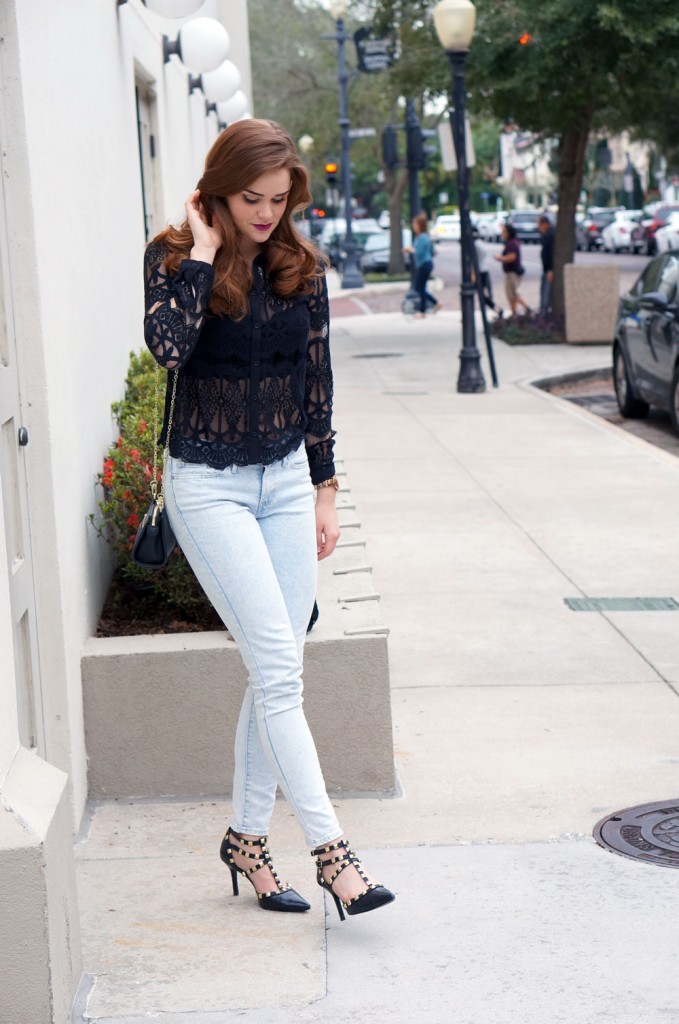 Where Did You Get It:
Top: Material Girl from Macy's  |  Jeans: Levi's from Macy's
Shoes: BCBG Generation from DSW  |  Purse: Olivia and Joy
Bralette: Candies from Kohls  |  Lipstick: Stila
I found this amazing long sleeve lace top on sale at Macy's in December. I love the detail in the design and the scallops along the bottom. It also washes surprisingly well (hand wash/ hang dry). I purchased these amazing shoes from DSW for under $40! They are very similar to the much more expensive "Valentino" shoe that has been very popular this past year. They are very comfortable and stable (and are quickly becoming one of my favorite pairs of shoes!).
I paired my lace top with my light blue Levi's. Contrasting the black lace with the light blue jeans works well because it allows you to see the detail of the blouse. Since the top is completely see-through you will need to wear some sort of bralette or tank top underneath. The bralette that I am wearing is made by Candie's (Kohl's brand). Hope everyone is having a great start to their New Year!