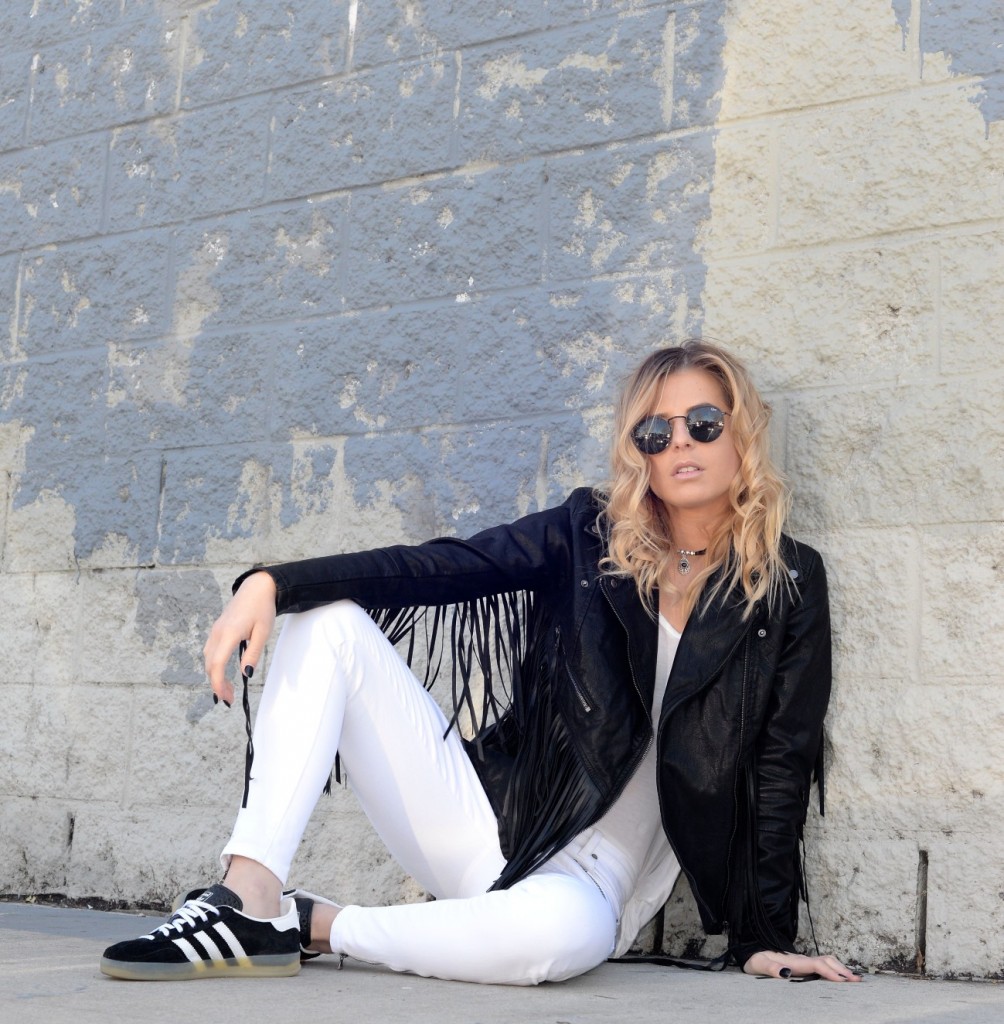 Check out our featured follower, Lindsay, in her black fringe jacket and white pant combo. I love the way she pulls of the fringe statement jacket effortlessly.  
"I got this amaze jacket at Nordstrom at the Grove on Friday, which is totally unexpected considering the vintage fit and washed out fabric. I would've expected to find something like this at a vintage boutique on Melrose not a department store! I bought these skinny white jeans at the Paige Denim boutique in Brentwood last summer and have worn them right through winter! These old school Adidas Gazelles remind me of my middle school days when I wore them literally all the time to school! I bought these at Urban Outfitters in West Hollywood on Melrose Ave."
– Lindsay

Check out her awesome fashion blog at: www.lindsayandlace.com and follow her on instagram at @lindsayandlace
If you want to be featured click here to submit your outfit!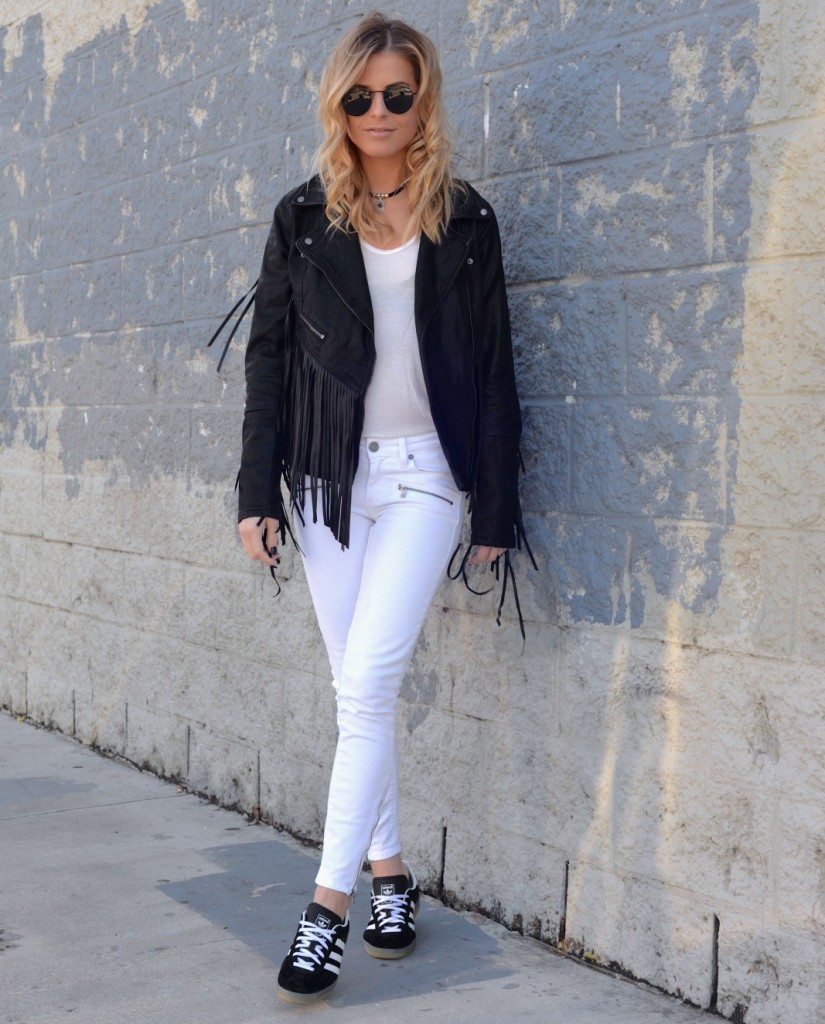 Where Did You Get It:
Top: Anthropologie  | Jeans: Paige Denim | Jacket: BLANK NYC | Choker : Topshop | Sneakers: Adidas Gazelle | Sunglasses: Quay Australia | Photography by: Cindy Simon
Shop the look: